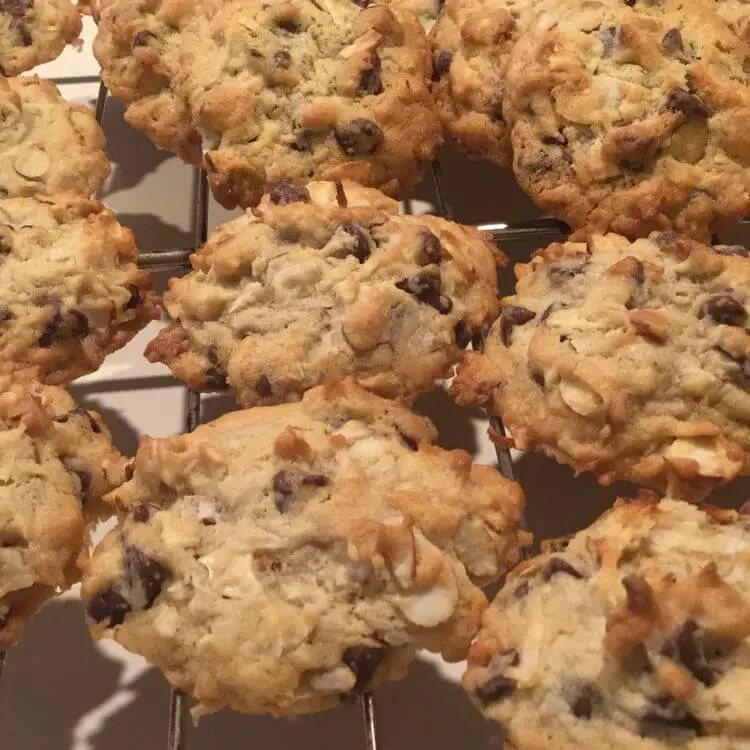 These delicious almond cookies are another of the recipes shared by our users. On Jeviko.com you can publish your best dishes and help other people to cook. In this case, we have the list of ingredients and step-by-step instructions to learn how to make almond cookies, an easy dessert with which you can surprise everyone.
These almond butter cookies can be served as a snack or tea time treat, or simply as a treat or to pamper the little ones at home.
Ingredients:
25 grams of butter
80 grams of sugar
15 grams of Pastry Flour
90 grams of fried almonds, peeled and sliced
2 units of egg whites
Preparations:
To make the dough for the almond cookies all you have to do is mix all the ingredients until you get a consistent and homogeneous dough.
Form a ball with the cookie dough, wrap it in transparent paper and let it rest in the refrigerator for 12 hours. If you prefer, you can leave it to rest from one day to the next.
On the day of preparation, start by preheating the oven to 180 ºC.
Roll out the dough and shape the almond cookies to taste. Place them on the tray, previously lined with baking paper, and cook for 7 to 8 minutes.
Let the almond cookies cool and enjoy. And if you like cookies, here you have other recipes that you will love: