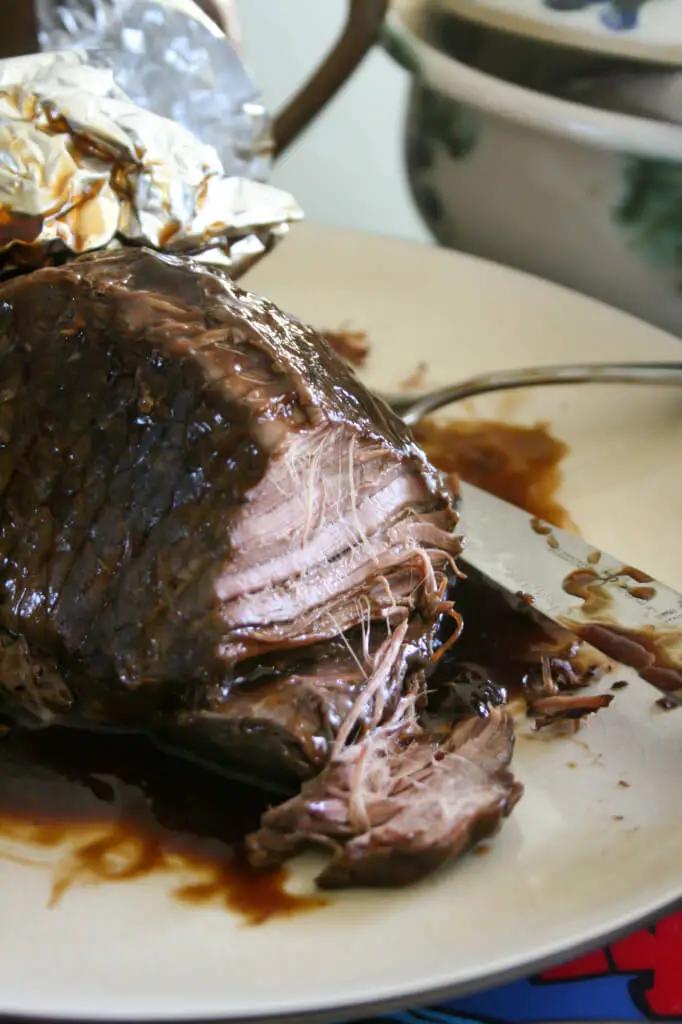 One of my favorite Sunday dinners ever since I was a child has been roast beef. So on those Sundays, when we're home in the evening, I grill the roast beef in the oven. Many times, however, we go out on a Sunday to spend time as a family together. So on those Sundays, I often cook a roast in my Crockpot so that when we get home in the evening, we have a delicious slow-cooked roast waiting for us.
My family loves this slow-cooker roast even more than when I cook it in the oven. This meal gets a big thumbs-up from everyone. Even little Ayla looks like she's trying to lift her thumb (or maybe that's a so-so gesture that she sees Cole do so often?). Anyway, she ate it all up.
I love how it just falls apart when you cut it, so it's easy for kids to chew, unlike oven roasts which can be a bit tough. This recipe makes such a beautifully rich gravy. I thicken it up with a bit of cornstarch and pour it on top of the roast for added flavor.
I used the leftover meat and gravy to make beef dip sandwiches the next day. Wow! It was so good! I could drink up that gravy on its own.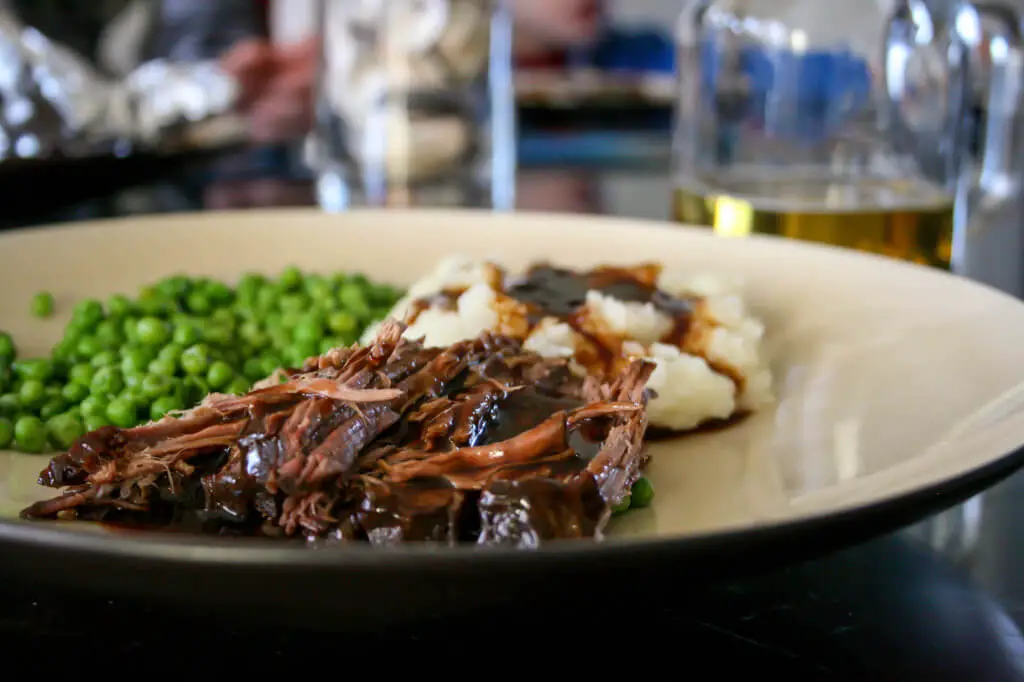 Ingredients:
1 sirloin tip roast (2-3 lbs)
1/4 cup reduced-sodium soy sauce
1/4 cup red wine
3 cloves garlic, crushed
2 tbsp cornstarch
Instructions:
Place roast in the slow-cooker
Mix soy sauce, wine, and garlic. Pour it over the roast.
Cook on low for 8 hours.
Once cooked, place the drippings in a saucepan on medium heat.
Mix cornstarch with 1 cup of water, then pour it into the saucepan while whisking.
Continue whisking and bring it to a boil until thickened.
Serve gravy over the beef.