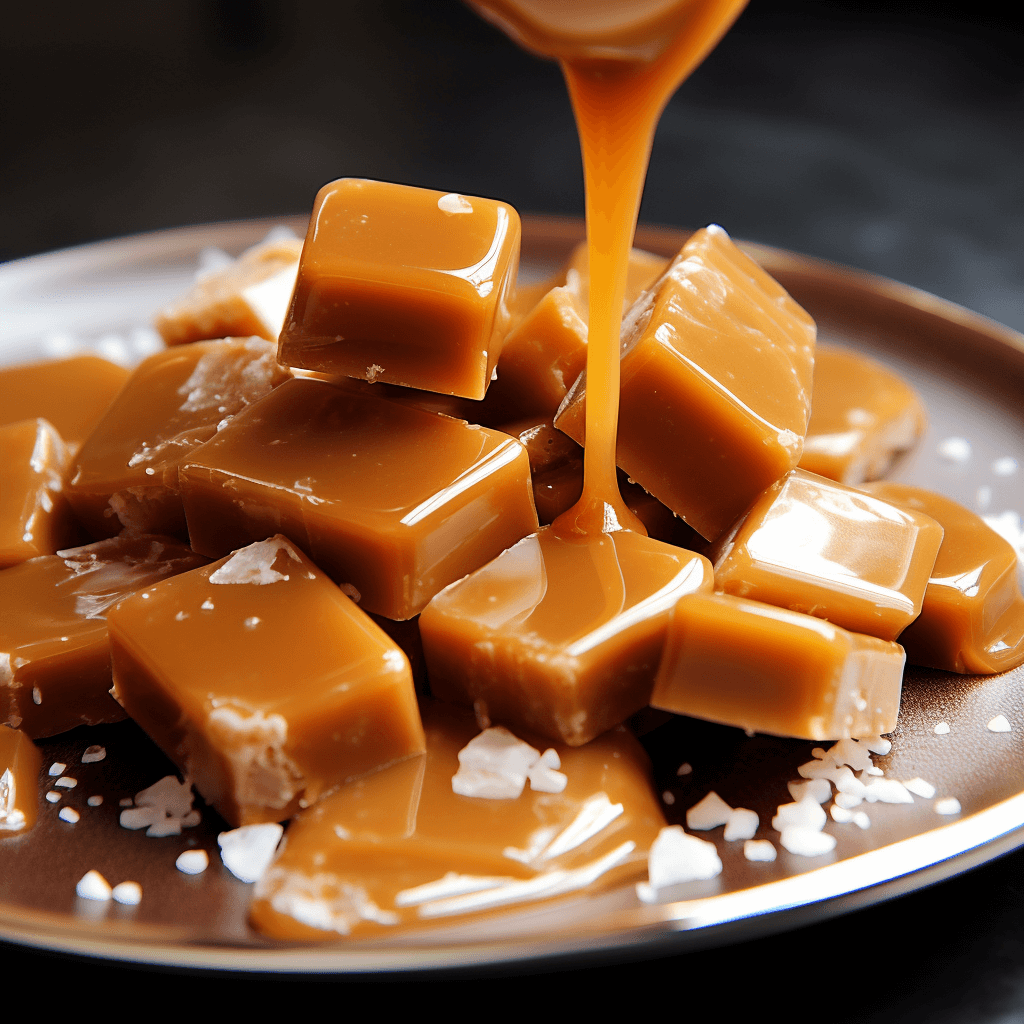 Hey, caramel lovers! , I've got an insanely easy yet mouthwateringly luscious treat for you today—say hello to Six-Minute Caramels! No kidding, in the time it takes to listen to two of your favorite songs, you'll whip up these heavenly caramel morsels that are beyond irresistible. This is a revolution in candy-making, my friends!
Excited? You should be! Once you taste these quick-to-make caramels, there's no turning back. Hang with me till the very end, as I've got a fun Q&A section and awesome tips to make sure your caramel venture is an absolute hit. Prepare to be wowed!
Got a nut craving?
No worries! Feel free to toss in some walnuts or maybe a dash of flaky sea salt right after you pour the caramel mix. Talk about a gourmet twist!
Shelf life?
These caramels will last in an airtight container for up to two weeks—but let's get real, they'll disappear long before then!
Dairy-Free?
Sure thing! Opt for coconut cream and your fave plant-based butter, but note that the flavor and texture might vary slightly.
Prep Time: 5 minutes
Cook Time: 6 minutes
Total Time: 11 minutes
Ingredients:
1 cup heavy cream
1/2 cup unsalted butter
1 1/4 cups white sugar
1/2 cup clear corn syrup
1/2 teaspoon salt
1 teaspoon vanilla essence
Instructions:
Snag an 8×8-inch dish and line it with parchment paper. This will make your caramel-popping life so much easier later on!
In a microwave-friendly bowl, stir in the heavy cream, butter, sugar, corn syrup, and salt. This cream is the cornerstone of your caramel's dreamy texture, and the corn syrup brings in that glossy finish.
Pop that bowl in the microwave and blast it on high for a speedy six minutes. Keep an eye out to ensure it doesn't erupt!
Once that microwave chimes, pull out your bowl—carefully, it's hot! Now, swirl in that vanilla essence for that aromatic finishing touch.
Pour your molten gold into the prepped dish and let it solidify. Yes, it needs some chill time, but trust me, the flavor payoff is huge!
Use the parchment paper as handles to lift out your caramel slab. Cut it up into bite-sized delights and get ready for a taste explosion!
Cooking tips:
Run out of cream? A blend of milk and some melted butter will do in a pinch. But really, the cream is what makes these caramels legendary!
If corn syrup isn't your jam, opt for honey. Just know the flavor will shift a tad.
Use a knife coated with a smidge of oil or butter for effortlessly clean cuts.