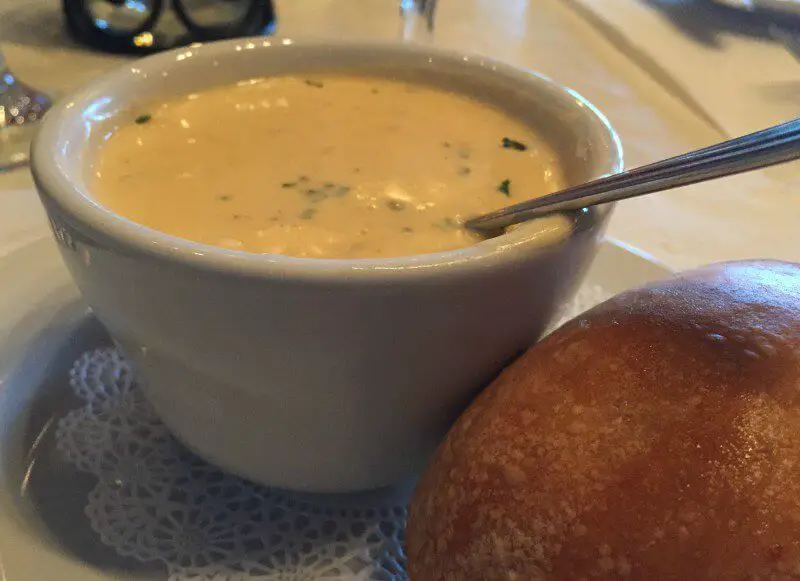 Shrimp and crab seafood bisque is a rich and creamy dish loaded with crustaceans' flavor. The traditional way of making a brisque involves extensive cooking hours to extract the flavors from the shells. However, not many of us have the time or energy to follow the traditional recipe.
So, for all the seafood lovers out there that ache to make a delicious and rich seafood bisque at home, we have a simple, straightforward, yet utterly delightful recipe for you to try! This Shrimp and Crab Seafood Bisque are quick, and it is loaded with flavors from spices. It is heartwarming, creamy, and perfect for bringing a smile to your face.
Shrimp and Crab Seafood Bisque: The Recipe
Preparation Time: 15 minutes
Cooking Time: 15 minutes
Total Time: 30 minutes
Servings: 4
Ingredients
1 cup baby shrimp, peeled, deveined, and cooked
1 cup crabmeat
3 tbsp butter, unsalted
¼ cup green onion, chopped
¼ cup Carrots, diced
¼ cup celery, chopped
3 tbsp all-purpose flour
1 tbsp tomato paste
2 ½ cups whole milk
1 cup heavy cream
2 tbsp dry white wine
1 Bay Leaf
1 Seafood Bouillon Cube
1 Garlic cloves, chopped
1 ½ tsp Old Bay Seasoning
black pepper, to taste
salt, to taste
Direction
In a Dutch oven. Melt unsalted butter over medium heat.
Once the butter melts, add chopped green onion, garlic, carrots, and diced celery. Mix well and cook for about 2 to 3 minutes or until tender.
Add all-purpose flour and mix well using a wooden spoon. Continue to cook for a minute or two.
Remove the pan from heat and slowly pour warm milk while constantly stirring to avoid lumps formation.
Once the mixture is smooth, place it back on medium heat. Add Bay Leaves and let the mixture simmer for about 3 minutes.
Add tomato paste, Old Bay Seasoning, Seafood Bouillon Cube, black pepper, and heavy cream. Mix well.
Take out the bay leaf and blend the mixture using a hand blender until everything is incorporated and you get a creamy consistency.
Add cooked shrimps and crabmeat.
Pour dry white wine and mix well. Let the mixture simmer for about 3 to 5 minutes or until it is thick.
Garnish with freshly chopped parsley, season with salt, and enjoy.
Tips to remember:
Keep a few things in mind when making seafood brisque:
You can use dry sherry or brandy instead of dry white wine as well.
Never add cold milk to the mixture, as that will make the mixture lumpy. Warm the milk so that it reaches the same temperature as the mixture. Or you can cool the mixture a bit.
You can try this recipe with scallops and lobster meat as well. Replace shrimp and crabmeat with cooked scallops and lobster meat.
Blending the soup is not compulsory. If you want the bits of vegetables in every bite, skip blending.
Add sweet paprika powder for a bit of heat in the bisque.