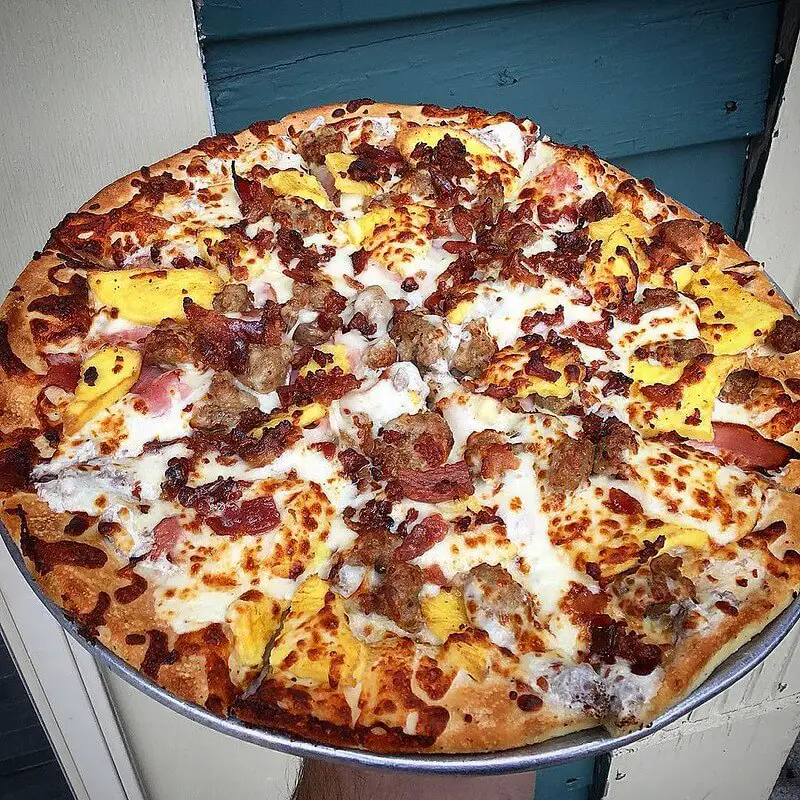 I love breakfast/brunch. It's not uncommon in our house to plan "big breakfasts" at lunch where dishes like this one take center stage. It's a little more work than the classic 2 egg bacon but it's really good. If you make this recipe at your next brunch, your guests simply won't believe it!
Ingredients:
Pizza
1 half-baked pizza dough (homemade or store-bought)
1 pouch hollandaise sauce
2 cups grated cheese of your choice
4 eggs
Homemade sausage
1 lb of ground pork
1 tsp. fennel seeds
½ tsp. ground sage
¾ tsp. kosher salt
½ tbsp. sugar
⅛ tsp. garlic powder
2 teaspoons smoked paprika
⅛ tsp. ground cayenne pepper
1 tbsp. lemon juice
Pepper to taste
Directions:
The day before, place the fennel seeds in a mortar and crush them. Place all ingredients for the breakfast sausage in a bowl and mix well. Place in the refrigerator and cover with plastic wrap.
That morning, start by cooking the sausage in a skillet over medium-high heat. Be sure to break it up into pieces.
Prepare the hollandaise sauce as indicated on the package.
Spread hollandaise sauce on pizza. Add the sausage evenly. You can add more hollandaise sauce on top of the sausage if you are a "sauce" type.
Add the cheese.
Put the pizza in the oven on low for about 10 minutes. Keep an eye on it, it shouldn't burn!
During this time, cook 4 to 6 mirror eggs. Once the pizza is ready, add the eggs on top and enjoy.
You can of course use Italian sausage meat or commercial breakfast sausages if you are in a bit of a hurry. There are no rules, you can use your favorite foods like ham, bacon or even bacon beans for a sweet and sour result!