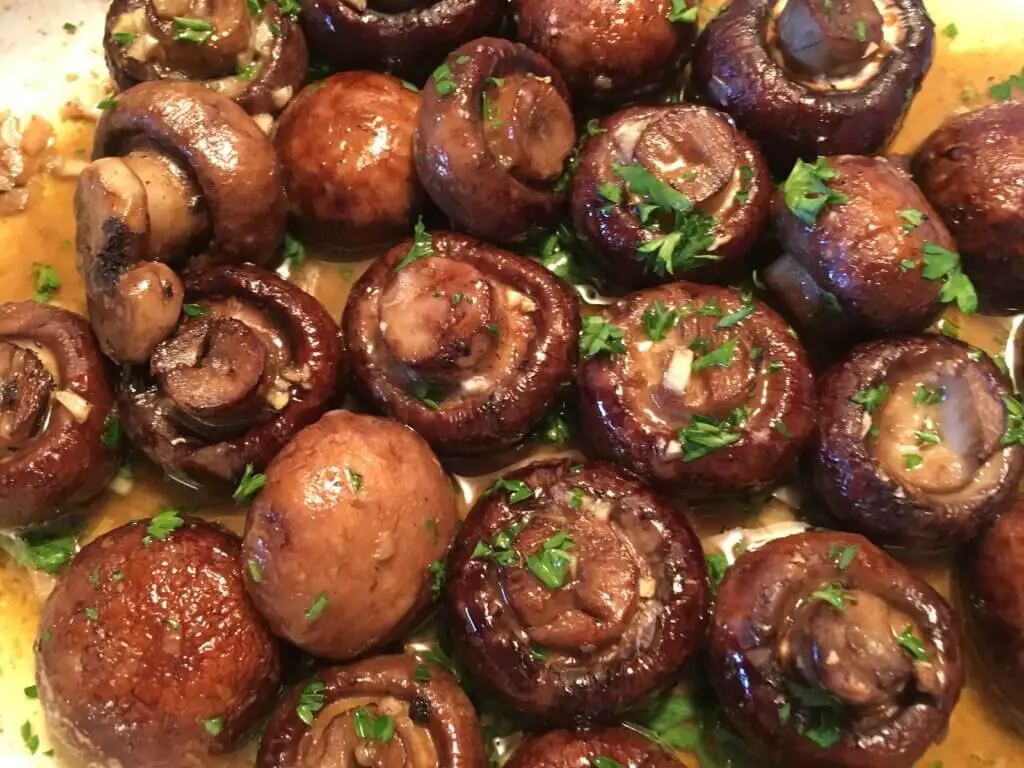 These roasted mushrooms are an easy, delicious and nutritious side dish. It's the perfect side dish for the ketogenic diet. Serve with a steak or omelette!
Ingredients:
16 button mushrooms, if possible, of the same size and quality
1 handful of flat-leaf parsley
3 cloves of garlic, finely diced
Extra virgin olive oil
salt and pepper
Preparation:
Preheat the oven to 220°C on the grill. Cut off the bottom of the mushrooms (keep them aside for another recipe or roast them with the caps on). Chop the parsley and mix it with the garlic and 3 tablespoons of olive oil.
Place mushroom caps on a baking sheet lined with baking paper, hollow side up. Sprinkle the inside with the garlic/parsley/oil mixture and season with salt and pepper. If desired, add another splash of olive oil.
Place in the oven for about 20 minutes until the mushrooms have coloured, roasted on the surface and dehydrated a bit.
Serve hot or warm with meat (sautéed or roasted) or fish (good with salmon).