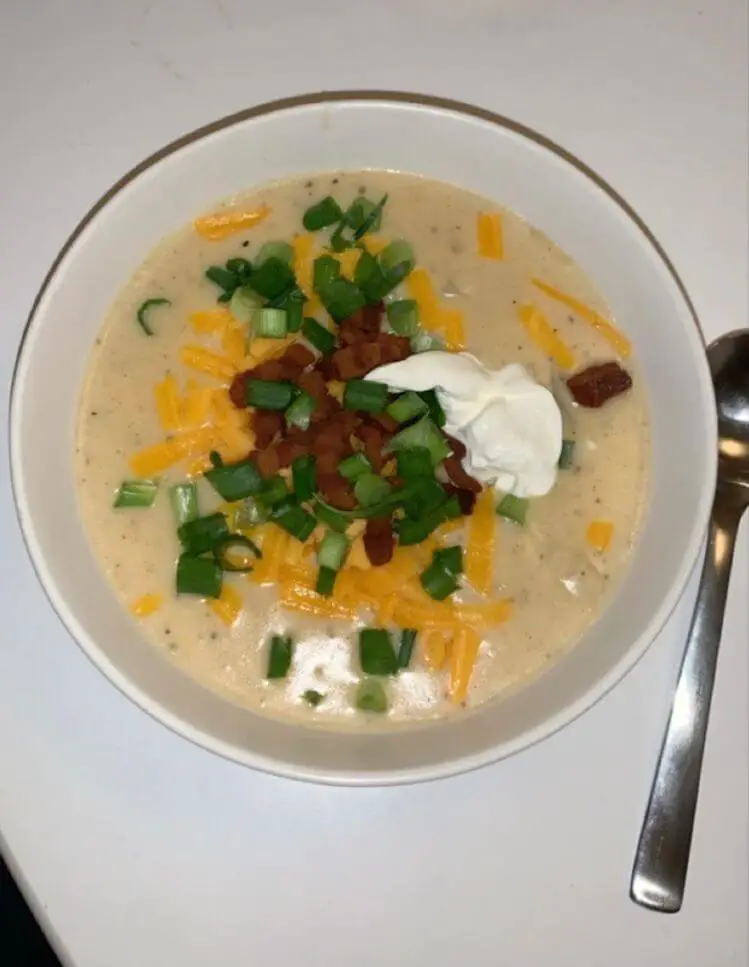 Potato soup with bacon is a simple recipe full of flavor. With a base of elements that we will indeed have in our pantry or fridge, we will create a spectacular spoon dish. Potatoes are a good pantry base; they provide us with carbohydrates and are a complete food, on their own, in the form of mashed potatoes or as a complement to other dishes; they are a success. Suppose we mix this base with another essential, the bacon, which contributes that smoked touch and with a specific dose of fats to an exceptional soup. Take note of these steps to cook a potato soup with bacon that will make history.
Ingredients:
4 medium potatoes
1 small onion
30 gr raw almonds
1 tablespoon margarine
2 tablespoons cornstarch
3 glasses of milk
Bacon
Ground black pepper
Salt
Fresh parsley (optional)
Directions:
This potato soup with bacon has a crunchy touch that we are going to get through the almonds. We put the almonds in a frying pan until they begin to brown. We can buy them directly toasted, although they will always be more natural this way.
Let the almonds cool a little and crush them in a mortar. This crunchy touch will be excellent for this soup.
We continue with the potatoes, wash, peel, and chop them. This ingredient will be the base of the dish and must be of the highest possible quality.
We will repeat the process with the onion; we will peel it and cut it into small pieces. In a pot with abundant water and salt, we cook the onion and potato. These ingredients will be ready when the potato softens.
When the potato is ready, melt the margarine in a saucepan. Add the milk and the cornstarch. Let these ingredients mix until you have a very smooth cream.
When the potatoes are ready, add them to this sauce. Season with salt and pepper to taste and add the chopped almonds. We will let it form a delicious soup, stirring from time to time. The point of flavor and softness of this dish is the one that will make the difference.
Cut the bacon into small pieces of the same size. We are going to brown it a little in a frying pan. When it is ready, we put it directly with the oil released into the pot. We will stir until we have prepared an impressive potato soup with bacon. Serve it hot and garnish with some chopped parsley or chives.