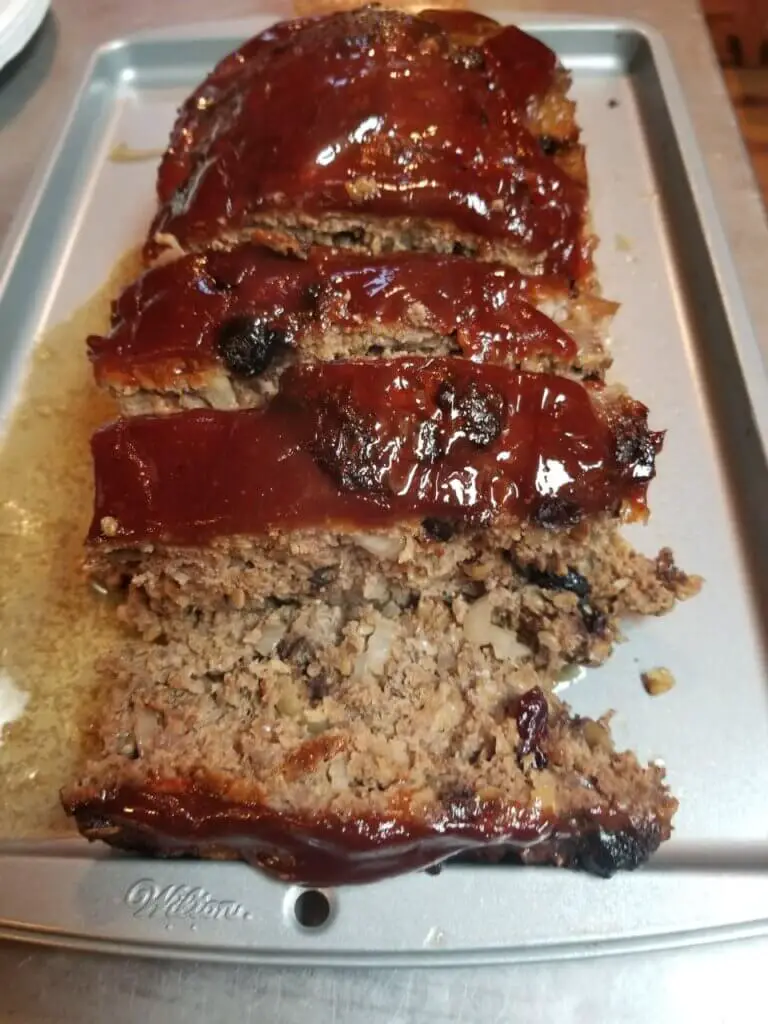 Is meatloaf heavy on the stomach? Not this one, which is the subject of this recipe revisited with Italian flavors! Easy to make, this tasty dish has the advantage of being low in calories. A version that makes everything light! Enjoy this Italian-style meatloaf. Made with ground beef, tomato sauce, basil, and grated Parmesan cheese, this Italian-style meatloaf comprises smoked brisket slices. Enjoy it hot, warm, or cold.
Prepared with cheese and Italian seasonings, this meatloaf has a special touch that everyone will love from the first bite. Here's an original version of meatloaf, brimming with tasty Italian ingredients and hiding a surprising layer of cheese in the middle. Yummy!
Ingredients:
2 lbs (900 gr) ground beef
2 eggs
1/4 cup (65 mL) breadcrumbs
1/2 tsp (2.5 mL) dried basil
1/2 tsp (2.5 mL) oregano
1/2 tsp (2.5 mL) Italian seasoning
1 clove garlic, finely chopped
1 small onion, diced
1/2 cup (125 mL) grated Parmesan cheese
Approximately 6 ounces (190ml) of the smaller can of tomato sauce
1 can (640 ml) commercial tomato sauce
1 cup (250 mL) grated cheese of your choice
Salt and pepper to taste
Chopped parsley for garnish
Preparation:
How to prepare the Italian Meatloaf Parmesan and Gratin
Preheat oven to 350F (180C). Lightly grease a 9X9 or loaf pan, set aside. Combine beef, eggs, bread crumbs, oregano, basil, Italian seasoning, garlic, onion, salt, pepper, Parmesan cheese, and six oz. Of the garlic in a large bowl. Of tomato sauce, mix well.
Place the mixture in the greased pan and form a loaf. Then add the 640 ml can of tomato sauce on top of the uncooked meatloaf. Roast in the oven for 1 1/2 to 2 hours.
Top with grated cheese for the last 10 minutes and melt until golden. GOOD TASTING!