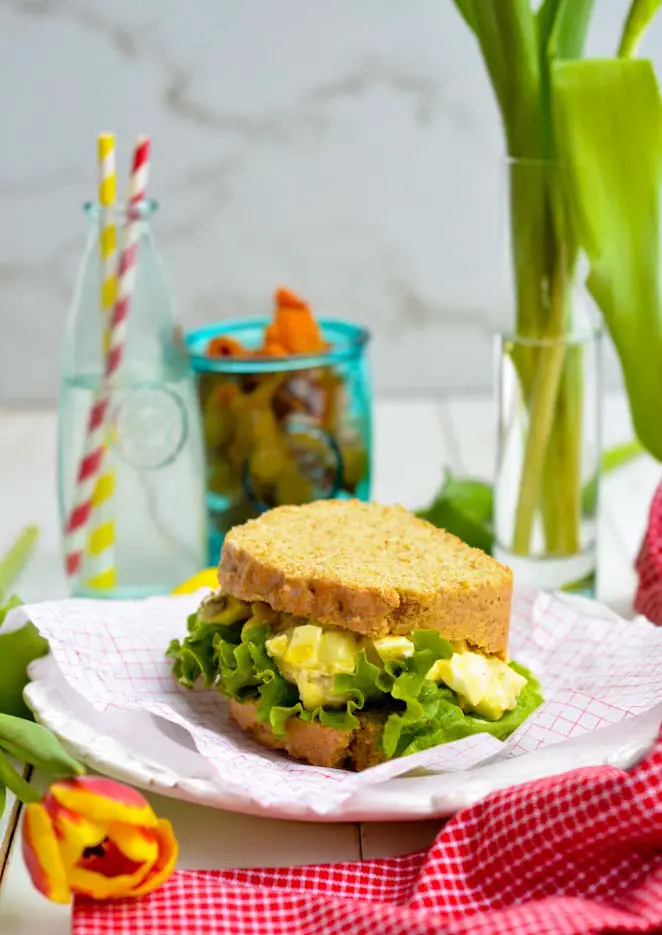 Ooooh, I am so in love with these gorgeous eggs! They are so lovely and remind me of spring. My family said I should wait to post this recipe until spring because the beautiful daffodils and eggs reminded them of Easter! But you guys, I couldn't wait! It's just so yummy and you need this sandwich in your life! When was the last time you treated yourself to a legit sandwich without any grains??? Yup, I felt the same way and felt the need to change it!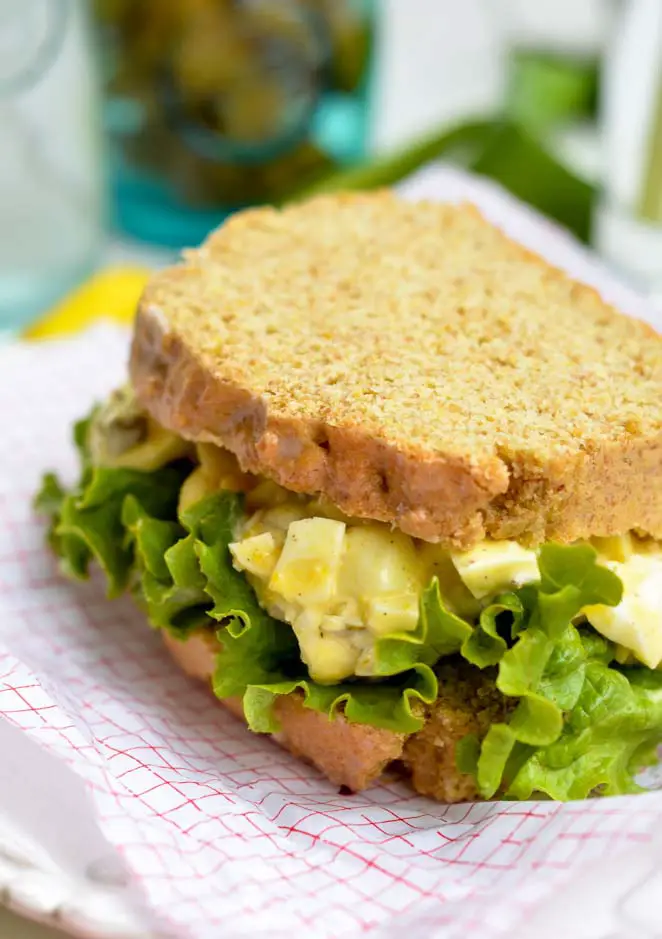 The inspiration for this sandwich goes back a few years… I remember going over to my best friend's house and eating egg salad sandwiched between two lovely slices of bread. This simple sandwich brought me so much joy, it's probably a bit overboard, but I was infatuated with this sandwich! Very often did we serve egg salad sandwiches in our home (not sure why!) so this sandwich has always held a sort of rare delicacy attached to it.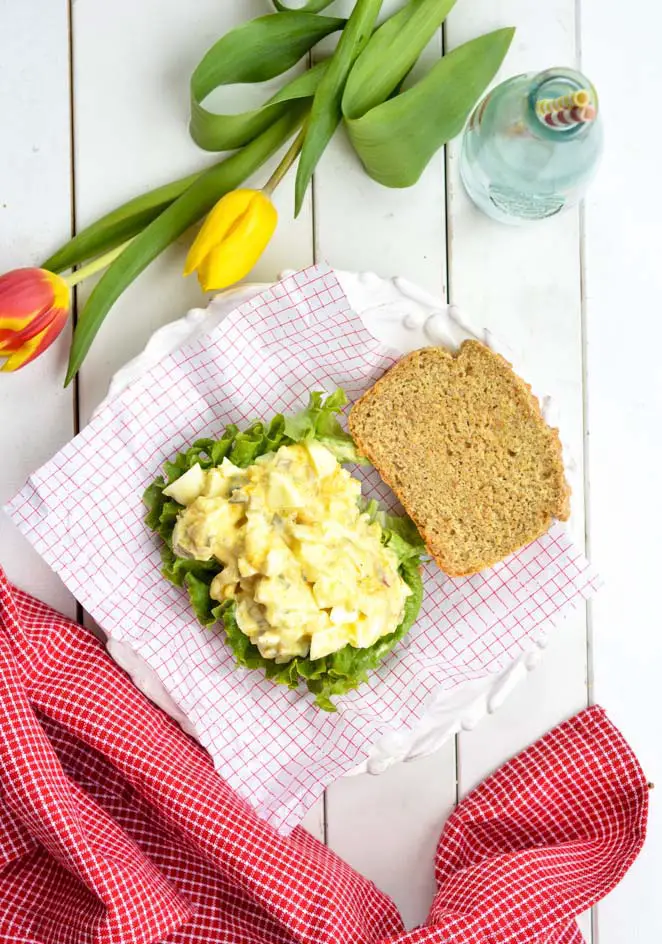 Ingredients:
4 eggs
3 tablespoons mayo
2 tablespoons relish
1 tablespoon yellow mustard (or less if your not a fan of mustard)
1/4 teaspoon salt
1/4 teaspoon pepper
2-4 leaves of lettuce (depending on your preference)
4 slices of my Paleo bread (get the recipe in the link below the last photo!)
Method:
Begin by placing the eggs in a medium-size saucepan and covering the eggs with cold water.
Put the pan on the stove with a lid on and heat the eggs and water until it boils.
Boil the eggs for 2 minutes, then remove the eggs from the heat and let them continue to cook in the hot water with the lid on for 10 minutes for soft boiled and 15 minutes for hard-boiled.
Once the eggs are cooked, drain the hot water and set the eggs in an ice bath or let them cool down in a bowl of cold water.
Peel the eggs shells and then chop the eggs into 1/4 inch pieces.
Combine the eggs with the mayo, relish, mustard, salt, and pepper all in a medium-size serving bowl.
Take two slices of homemade paleo bread and sandwich a generous scoop of egg salad onto the bread. Add one or two large lettuce leaves to the sandwich and then close the sandwich up with the other slice of bread.