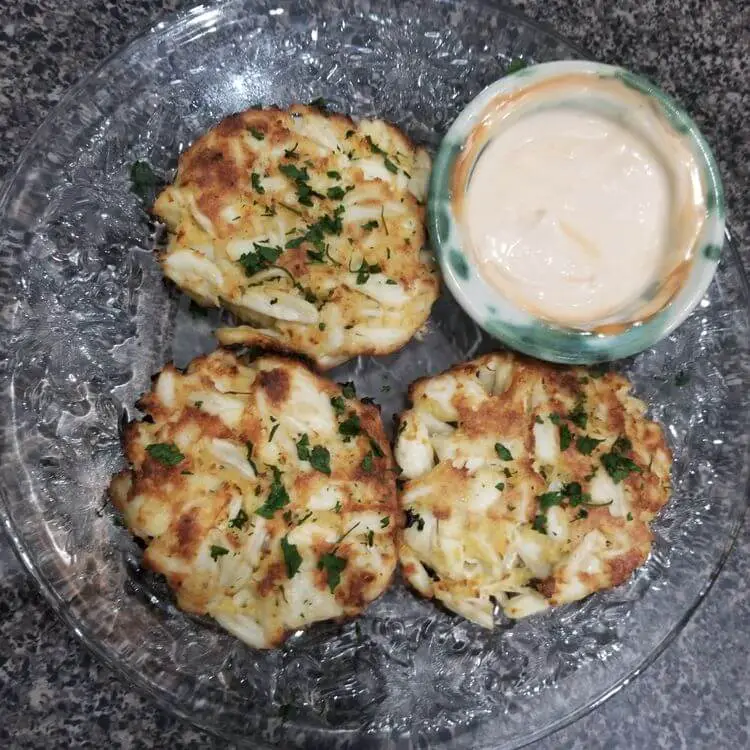 If you want to impress guests with a dish that is uniquely Baltimore, the Old Bay Crab Cakes are for you. These are some of the tastiest and best crab fritters in the world. The recipe may seem complicated, but the result is worth it.
Old Bay is a spice blend that originated in Maryland and is used to flavour seafood. While it is typically used as a seafood seasoning, it is also used for seasoning other foods as well. The spice blend can be used as a seasoning for crabs, eggs, chicken and so much more. The mixture consists of celery salt, red pepper, pimento, cardamom, bay leaf, bay laurel, ginger, allspice, mace, cinnamon, cloves and nutmeg.
You can make Old Bay Crab Cakes using the following recipe.
Original Old Bay Crab Cakes: The Recipe
Preparation Time: 15 minutes
Refrigeration Time: 30 minutes
Cooking Time: 4-6 minutes
Total Time: 50 minutes
Servings: 4
Ingredients:
2 slices of Dried Bread (remove crusts)
1 tbsp of Milk
1 tbsp of Mayonnaise
1 tbsp of Worcestershire sauce
1 tbsp of Parsley flakes
1 tbsp of Baking powder
1 tsp of Old Bay Seasoning
¼ tsp of Salt
1 Egg (beaten)
1 pound Lump crabmeat
Vegetable Oil
Directions:
Take a bowl, add bread slices and mash them. Now add milk to soften the bread pieces.
Add all the remaining ingredients to the soft bread crumbs and mix them well. Form a dough and then shape it into patties. Make 4 of them.
To ease frying, first, refrigerate them. This should be at least 30 minutes. It will help them to stay formed while you cook them.
Take a frying pan and put it on heat. Add Vegetable oil to it (¼"). You will cook the patties on medium flame. Fry them until they turn golden from both sides. Keep changing the sides to prevent over frying.
Variation Ideas
In the case of crab cakes, variations are simply adding or omitting some ingredients. You are free to omit or add your favourite ingredients. The following is one example of variation in the original recipe.
For making classic crab cakes, instead of trying simple bread slices, you can try Japanese breadcrumbs for a better taste. You can substitute simple salt with Kosher salt. Add additional ingredients like mustard or lemon juice for a more spicy and citrus taste.
If you want to save time, use Old Bay Crab Cakes Mix along with some basic ingredients. You will need Crab Cake Mix, mayonnaise, crabmeat and Tartar sauce. This is another good choice for mayo taste lovers. In the original recipe, you use 1 tsp mayonnaise but here you use half cup of mayonese.
Can you store Old Bay Crab Cakes?
You can store uncooked crab cakes overnight in the refrigerator. You have to cover them in plastic and then store it. You can also freeze for a few hours. Take a baking sheet and put uncooked crab cakes on it. Freeze for 3 to 4 hours. Now, put them in the freezer bag and store them for a month. If you want to thaw, then refrigerate them overnight.