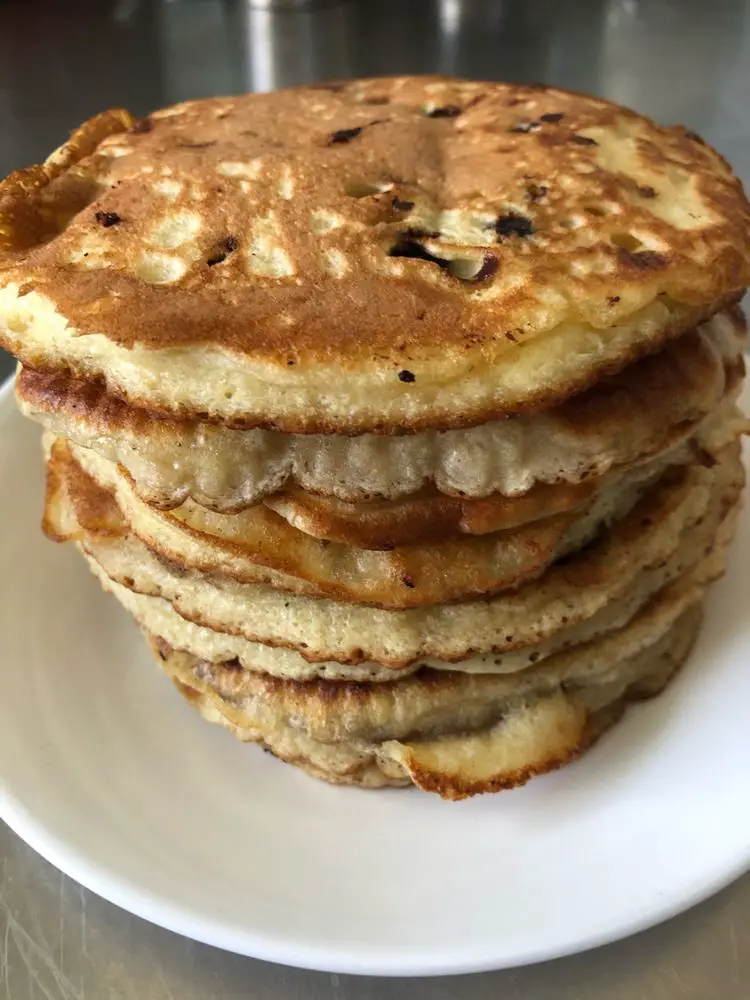 If you're looking for a simple, classic recipe that will fill your house with the most mouth-watering smells and taste like a dream, look no further.
A few years ago, I was flipping through my grandmother's old recipe book. Her handwritten collection of recipes was neatly pressed between two protective plastic covers (something I've kept to this day) and held onto in a drawer. As I turned the pages, I came upon a simple pancake recipe. It was a recipe that I had been familiar with since childhood. It is a recipe that I have made countless times and shared with many people. Today I'm going to share the same recipe with you.
Trust me nothing beats making and eating these fluffy, golden pancakes, drowning them in butter and syrup, sprinkling them with sugar, and savoring them while they're warm. Hope you will like them too. So, let's start making!
Ingredients:
1 cup all-purpose flour
1 ½ tbsp granulated sugar
2 ¼ tsp baking powder
1 ¼ cup milk
¼ tsp salt
½ tsp vanilla extract
¼ cup unsalted butter (must be melted)
vegetable oil
1 large egg (at room temperature)
Maple syrup and butter (for topping)
Instructions:
Take a large bowl and mix all-purpose flour, salt, sugar, and baking powder in it. Set it aside.
Then take another medium bowl and mix melted butter, milk, egg, and vanilla in it.
Now add dry ingredients to the wet ingredients. Keep mixing while adding the dry mixture to avoid lumps. But don't over mix. Set this batter aside for 10 minutes.
Pour some vegetable oil over the paper towel and rub it on a large griddle or frying pan.
Heat the pan over medium-low heat and add the batter with the help of a ¼ measuring cup.
Cook for 1 ½ – 2 minutes. Flip the pancake when the edges are brown and small bubbles began to form on the surface. Cook the other side for 1 – 2 minutes.
Repeat the same steps with the remaining batter and serve with maple syrup, fruit, and extra butter.
Tips & Tricks :
If you want thick pancakes, use less milk. On the other hand for thinner pancakes, use more milk.
Double the amount of ingredients if you want to serve some guests or feed more mouth.
Don't overbeat the batter. Otherwise, you will get rubbery pancakes after frying.
Let the batter rest for 10 – 15 minutes before frying. It will help you to remove stubborn lumps.
Use a big pan or griddle to make 2 0r 3 pancakes at a time.
To avoid burn bites, wipe out the pan with an oily paper towel between batches.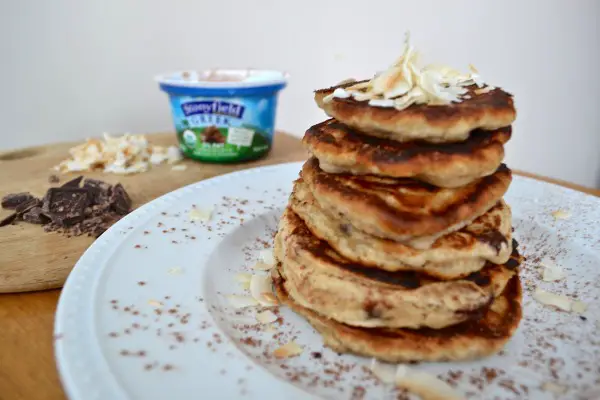 We hope you enjoyed our recipe for old-fashioned pancakes. These old-fashioned pancakes are a deliciously fluffy and delicious twist on the classic pancake. We hope this post inspired you to make a batch of these pancakes for breakfast this weekend! If you liked our recipe, please share it with your friends too! If you have any questions about our recipe or about old-fashioned pancakes in general, please leave a comment below and we will be happy to help.