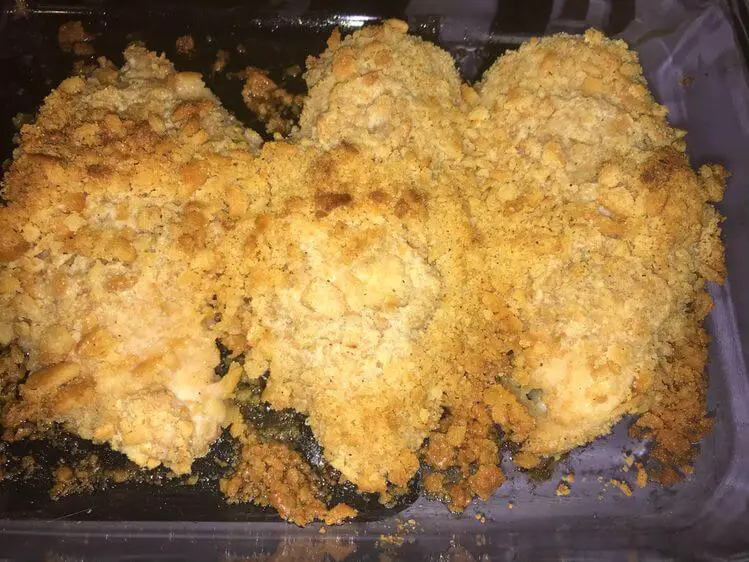 This is how our mothers prepare our favorite chicken dish! Anyone can make this wonderful Butter Baked Chicken made with butter flour, evaporated milk, and some cream of chicken soup. No matter the number of times you cook it, your family, friends, or colleagues will absolutely love this crispy, juicy, and tender chicken with some sliced potatoes on the side, or just a simple salad will do the job.
This is unquestionably a must-try keeper! You may even experiment with other approaches, and they'll all be delicious! For example, you may replace cream of chicken soup with some mushroom soup and barely notice any difference! Some people believe that cream of celery will also work just fine and nicely. If you have some free time, marinate the chicken in the evaporated milk for a bit longer so that it covers the chicken from the inside out.
Ingredients:
It's recommended to use about 4 boneless and skinless chicken breasts.
1 cup of flour is enough
Some evaporated milk (1 can or 12 oz).
1 ½ teaspoon of salt.
1/4 cup of butter
1 can of Chicken soup Cream
1/4 cup of water
1/8 teaspoon of pepper
Instructions:
Start by preheating the oven to 425° F, and then pour a small amount of evaporated milk into a small dish, just sufficiently what you'll need to dip your chicken in. After each and every piece of chicken you have has been dipped in the milk, get to rolling it in the flour that has been seasoned with salt and pepper. Get the butter melting in a 13×9 pan and get the chicken frying in it for half an hour.
Gather and combine what's left in the can of the evaporated milk, along with soup can and water. Wait for about half an hour, turn the chicken over and spoon the soup mixture on top. Leave it baking for another 30 minutes, or until it gets golden brown.