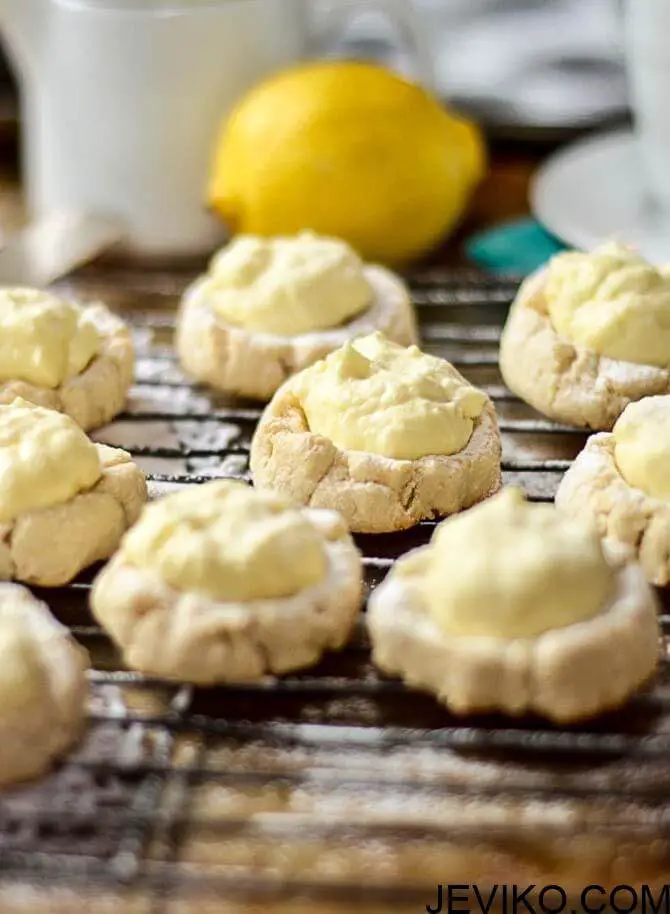 Craving bite-sized holiday cheer? I know I am! A few of these with tea in the afternoon wouldn't hurt. The snow is COMING DOWN! Everything is a perfect winter wonderland outside right now. The cars are covered in white, the houses are covered in white, and yes, anyone outside right now looks like a snowman! From inside I can hear the snow slumping off the roof, which ends up sounding like an earthquake because it gently shakes the house! I know some people grumble about this wet white stuff, but I happen to love it; in fact, I dream about snow and skiing! I love it first because it is perfectly lovely, delicious, and completes every amazing sport, but also because it makes everything outside white, clean, and happy… just the way I like it!
We are a bit behind on the Christmas decor this year, so no lights or trees yet. Today was the first day though that I felt it is now time to haul out all the sparkling lights and snowmen. Standing out under gallons on perfect snowflakes surrounded by bright and crisp mountains and pine trees it's hard not to feel a little bit festive.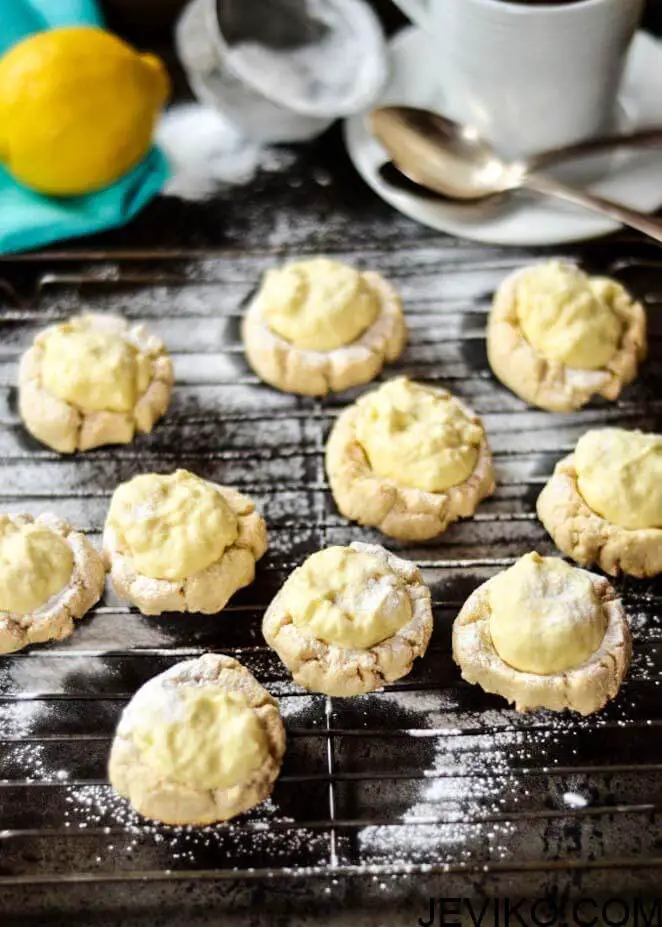 This the season of Christmas parties and holiday dinners. Do you have anything to bring? Check out this list of my holiday sweets. Grace your host's table with one of these mouthwatering desserts!
These shortbread thumbprint cookies are filled with a thick and luscious lemon cream filling sure to get your attention! Don't go another moment without these, let's get cooking!
Ingredients:
1/2 cup almond flour
1/4 cup arrowroot flour
1 tablespoon coconut flour
3 tablespoons palm shortening
3 tablespoons maple syrup
1/8 teaspoon stevia
1/4 cup lemon juice (for lemon filling)
1/4 cup full-fat coconut milk (for lemon filling)
1/4 cup honey (for lemon filling)
1 egg (for lemon filling)
3/4 teaspoon gelatin (for lemon filling)
Method:
In a medium-size saucepan combine all the ingredients for the lemon filling.
Once the ingredients for the filling are combined, heat the saucepan over medium heat on the stove and whisk consistently for 4-5 minutes until the filling thickens.
Once the filling has thickened a bit, pour it into a bowl and place it in the freezer to chill for about 50 minutes.
Preheat the oven to 350 degrees.
Combine all the ingredients for the cookie batter and whisk until smooth.
In the palm of your hands roll a one-inch ball of dough together until it is smooth and round. Repeat this process until all the dough is used.
Place the cookie dough balls on a baking sheet and then with your thumb press down the center of the cookies.
Bake the cookies at 350 degrees for 10 minutes.
Once the cookies are cooked, remove them from the oven and then chill before filling.
Fill a pastry bag with the chilled lemon filling and fill each cookie with about 2-3 teaspoons of the lemon filling.
Dust with arrowroot powder and serve.
Additional Info:
You can make a completely sugar-free version of these cookies… just replace the honey in the filling with 1/2 teaspoon stevia liquid (NOW brand). For the cookie, replace the maple syrup with 1/3 teaspoon stevia in 2 tablespoons of water.