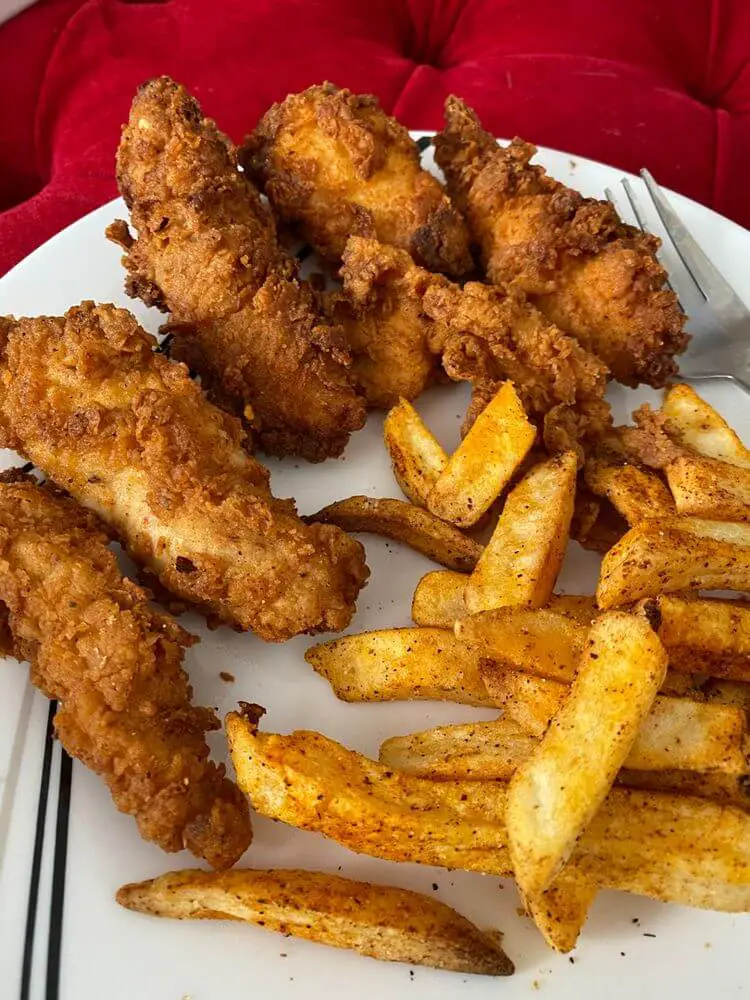 I'm sure you know or have heard of KFC's famous fried Chicken. It is a very crispy and tasty type of batter, impossible for many people to get. Well, this time, at Jevico.com, I'm going to show you that it's not and that you too can prepare it at home to enjoy it whenever you want. Curious about how to make KFC-style Fried Chicken? Keep reading!
Ingredients :
500 grams of Chicken cut into pieces.
100 grams of wheat flour
100 grams of Corn Grits
50 grams of Corn Flakes
2 eggs
2 tablespoons of milk
2 cloves of garlic
2 small chili peppers
1 pinch of paprika
1 pinch of black pepper
1 pinch of salt
1 dash of sunflower oil for frying
Directions:
To start preparing KFC-style fried Chicken, the first thing we need to do is to gather the ingredients. You can use different parts of the Chicken: thighs, wings, breasts…, whatever you like!
Once we have all the ingredients ready, we can start preparing the seasoning for the Chicken. To do this, remove the seeds from the chili peppers and finely chop them together with the garlic. Crush these ingredients well with the help of a mortar and pestle and add salt to taste. Then rub the meat pieces with this seasoning and let them rest for 30 minutes.
Once the resting time is over, we can bread the chicken KFC style. To do this, beat the eggs with the milk and leave the mixture in a bowl. In another bowl, mix the flour with salt, paprika, and pepper to taste. We put the corn grits in another one, and in another one, the crushed corn flakes. Now that we have the ingredients of the batter separated, we pass the chicken pieces first through the egg mixture, then through the flour and spices, egg again, grits, egg, and cornflakes. Coat the meat as many times as possible to make it as crispy as possible.
After breading all the pieces of meat, bring a fryer or frying pan with plenty of oil to medium heat. When the oil is hot (ideally 140ºC so that the Chicken is crispy on the outside and tender on the inside), fry the chicken pieces for 15 minutes, turning them over.
Serve the KFC style fried Chicken hot. The result is spectacular, as it is very, very crispy on the outside and juicy on the inside. We can accompany the meat with garlic sauce, barbecue sauce, honey mustard sauce, or whatever we like! The possibilities are endless; what would you accompany the dish with?