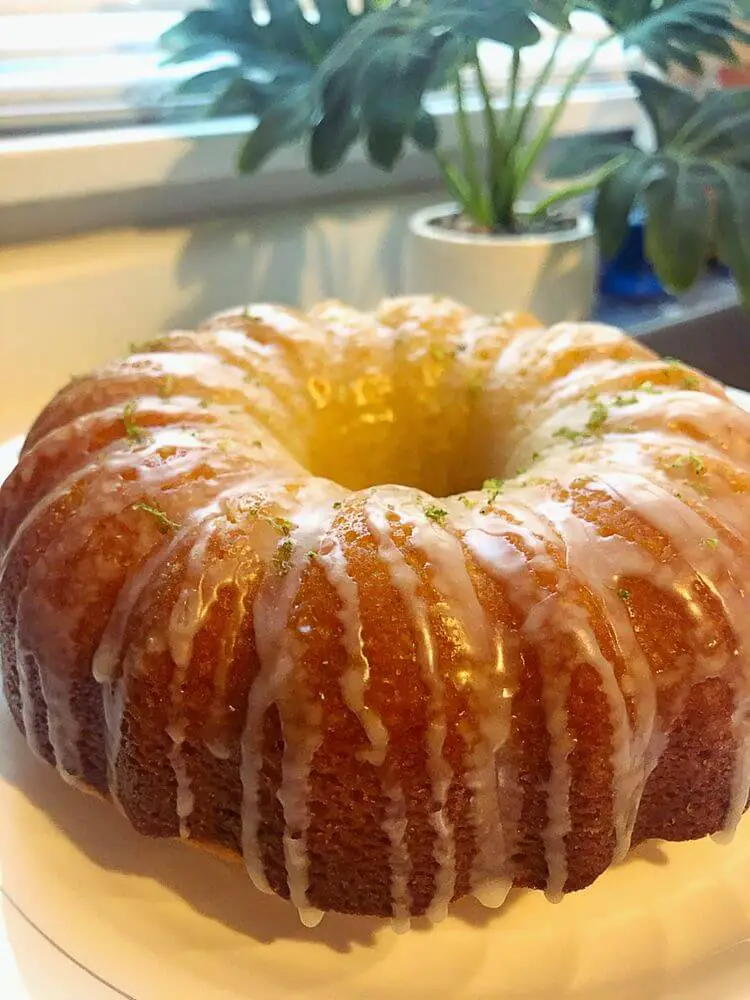 A simple and ultra-fast recipe to make: pound cake! It is perfect for beginners in pastry making. And to change from the plain or vanilla version, I put the lime in it 😉
Pound cake contains sugar, eggs, butter and flour, all equal amounts. Easy to remember, right? Instead of putting 200 g of each ingredient (and therefore having some egg leftover), as indicated in my recipe, you can also weigh your four eggs (without the shell) and then use the same weight for all the other ingredients.
Unlike a classic cake, the pound cake will be denser and more melt-in-the-mouth. It will be less puffy as you don't add egg whites (like in my chocolate cake) or yeast. However, you can still find recipes with baking powder for those who like more miniature dense cakes. I chose not to use it to have the melting texture of a pound cake and not of a cake 😉 But if you want to try a pound cake with yeast, you can try my vanilla cake recipe.
For a lime pound cake
Ingredients:
200 g eggs (about 4 eggs)
200 g sugar
200 g flour
200 g butter
2 limes
A pinch of salt
Material:
Directions:
Preheat the oven to 150°C.
Butter and flour your cake pan.
Melt the butter and set it aside.
Take the juice from the limes and zest them.
Mix the zests with the sugar by rubbing them between your hands.
Add the eggs and sugar in a bowl and mix until you have a smooth mixture.
Add the lemon juice and mix
Sift the flour and add it and the salt to the previous mixture.
Add the warm butter and mix.
Pour the dough into your mold and bake for about 50 minutes.
Let it cool down a bit and then remove from the pan.
Tips
Use preferably organic lemons as their zests are added to the preparation.
You may have trouble unmolding your cake if you forget to butter and flour your pan.
I rub the lime zest with the sugar to release the lemon flavors.
The butter should no longer be hot when you pour it into the batter.
Depending on your oven, the cooking time will be longer or shorter.
Don't hesitate to check your cake when it's getting close to the end of the baking time. Stick the tip of a knife or a toothpick into your cake to check if it's cooked: if it comes out without batter, it's cooked!
To prevent the pound cake from drying out, it is best to store it in an airtight box or wrap it in cling film.