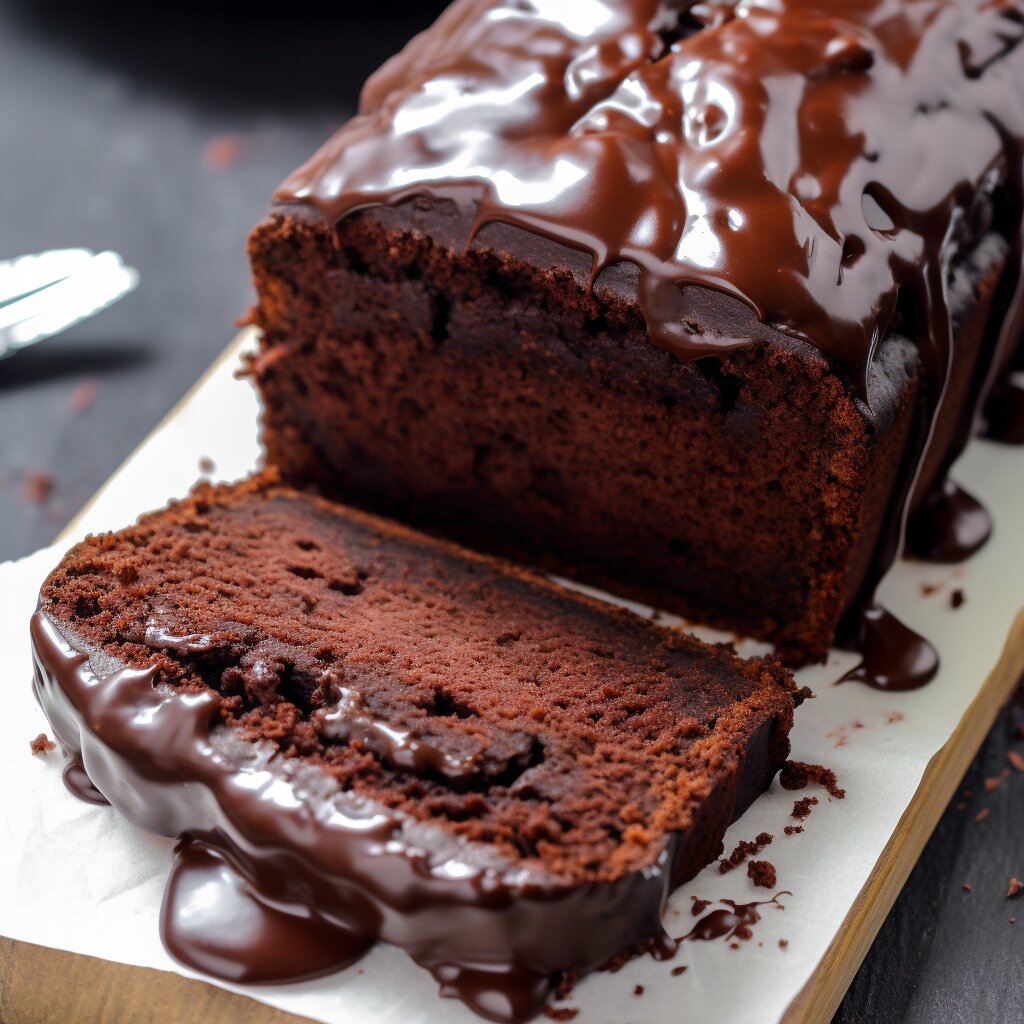 Greetings, lovely souls! I'm Jeviko from "Life with Jeviko", and oh boy, do I have a treat lined up for you today. Have you ever daydreamed about the lovechild of rich brownies and fluffy bread? Well, daydream no more! Let me introduce you to the sensational Hot Fudge Brownie Bread. This isn't just a dish, it's an experience waiting to dazzle your taste buds.
Picture this: A cool evening, wrapped up in your favorite blanket, taking a bite of this warm, chocolaty delight with little pockets of molten chocolate singing a symphony in your mouth. Tempting, isn't it? I chanced upon this masterpiece during a spontaneous trip to an off-the-beaten-path bakery in Maine. The aroma lured me in, and the kind-hearted baker was gracious enough to share her treasure of a recipe. And here I am, passing on this chocolaty torch to you!
How can I be sure my brownie bread is perfectly baked?
Toothpick Territory: Insert a toothpick in the center. If it emerges with just a few crumbs and no gooey batter, it's set.
Shine On: A slightly glistening surface is what you're aiming for.
Edge Alert: The sides should be gently pulling away from the pan.
Touch and Tell: A gentle press in the middle should see it springing back.
Does this delightful bread need a cold storage?
Absolutely not! The Hot Fudge Brownie Bread prefers to chill at room temperature. Just ensure it's in an airtight container for that fresh taste, and it's good for about 4 days. But if you're thinking long term, the fridge is where it's at.
Let's Bake!
Prep Time: 20 minutes
Cook Time: 35 minutes
Total Time: 55 minutes
Ingredients:
1 cup all-purpose flour
3/4 cup granulated sugar
1/2 cup cocoa powder (deep and dark for that intense chocolate hit)
2 teaspoons baking powder
1/4 teaspoon salt
1/2 cup fresh whole milk
1/4 cup golden melted unsalted butter
1 teaspoon pristine vanilla extract
1 cup tempting semi-sweet chocolate chips (your secret weapon!)
Instructions:
Warm Beginnings: Preheat your trusty oven to 350°F (175°C). That's the sweet spot for our brownie bread.
Dry Brigade: In a spacious bowl, sift the flour, sugar, cocoa, baking powder, and salt. This blend is what dreams are made of!
Liquid Gold: Whip up milk, the liquid gold aka melted butter, and vanilla extract in another bowl. This concoction promises moistness with a side of aroma.
Blend & Bond: Now, gracefully merge the liquid with the dry mix. We want a silky-smooth batter, full of promises.
Choc-chip Charm: Sprinkle in the chocolate chips, ensuring they're evenly spread out for that chocolaty surprise in every bite.
Baking Bliss: Pour your labor of love into a prepped loaf pan and bake for about 35 minutes. Remember our toothpick trick to gauge its readiness.
Cooling Calm: Resist the urge to dive in! Let it cool so that when you do take a bite, it's nothing short of perfection.
Cooking Tips:
Sifting is your friend; it promises a smooth and lump-free batter.
If you're in the mood for a crunchy twist, toss in some almonds or hazelnuts.
A scoop of cream or a hint of raspberry sauce can elevate your brownie bread experience.
Keep it fresh; store in an airtight container, and relish every bite.