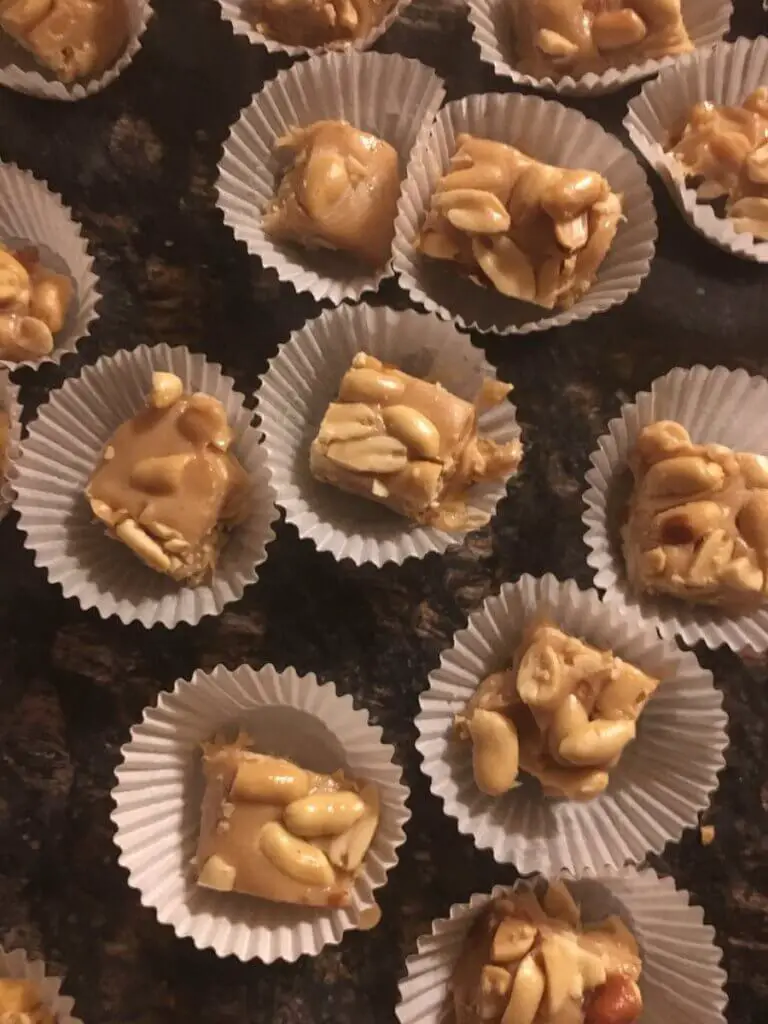 Homemade Payday Candy Bars are not just quick but are very tasteful as well. Loaded with sweetness and crunch, these candy bars are perfect for snacking and a quick dessert as well. The reason I love these candy bars is they have a very long shelf life. For someone who has a huge sweet tooth, these candy bars are an amazing thing to have in your refrigerator.
You can easily make these candy bars using only five ingredients. The caramel base and peanuts go so well together. The saltiness from the peanuts balances out the sweetness of the caramel sauce, making these simple yet tasteful.
Tips for making Homemade Payday Candy Bars?
Here are a few points you should remember when making these candy bars:
For convenience, you can skip making the caramel mixture on the stovetop and use a microwave to melt the butter and peanut butter chips as well. It is quick; however, you will have to stir the two ingredients after intervals until everything is well combined.
You can replace salted peanuts with roasted peanuts as well. It will add more crunch to this candy bar.
You can replace peanuts with walnuts, almonds, pecans, or a mixture of different nuts as well.
You can add dried raisins and dried mulberries for more flavor and texture as well.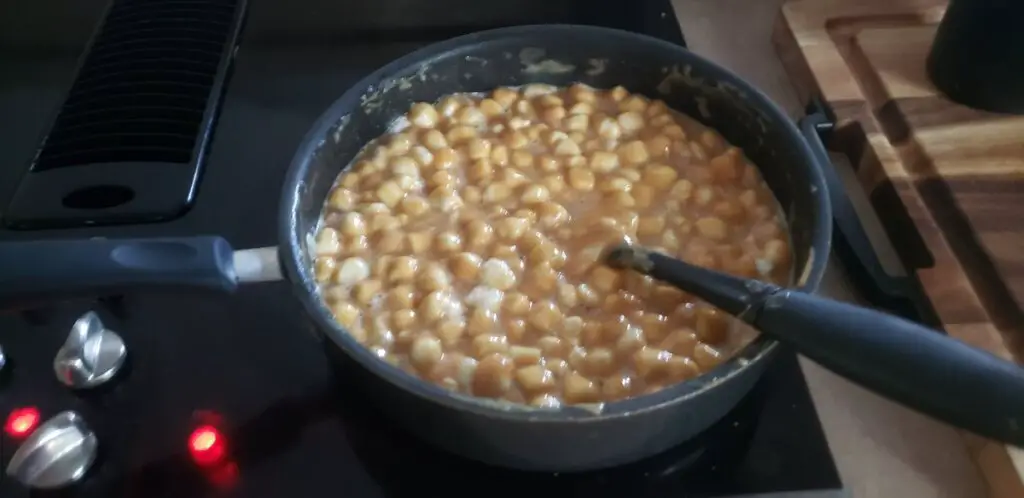 How to store Homemade Payday Candy Bars?
You can place these homemade candy bars in an airtight jar and place the jar in a cool and dry place. If the outside temperature is more, then place these bars in the refrigerator. They will last for a long time. So you can enjoy them whenever you want.
If you are wondering whether to freeze these candy bars or not, I would recommend you don't freeze them. That's because they have a caramel base. So, if you freeze them, they will turn rock solid and won't thaw or defrost. As a result, you won't be able to bite into them.
Homemade Payday Candy Bars – The Recipe
Preparation time: 5 minutes
Cooking time: 8 minutes
Total time: 13 minutes
Servings: 4 to 6
Ingredients:
1 ½ cup salted peanuts
1 ½ tbsp butter
1 cup peanut butter chip
1 cup mini marshmallow
½ cup condensed milk, sweetened
Preparation:
In a baking pan, add ¾ cup of peanuts. Spread them evenly across the baking pan.
In a pan, add butter and place the pan over medium heat.
Add peanut chips and mix well until the two ingredients melt and are combined.
Add mini marshmallows and condensed milk. Mix well.
Once everything is unified, pour the mixture over the peanuts in the baking dish.
Top the mixture with the remaining salted peanuts. Make sure they are spread evenly.
Place these baking trays in the refrigerator to cool down.
Once it is set, cut it into equal pieces and enjoy!