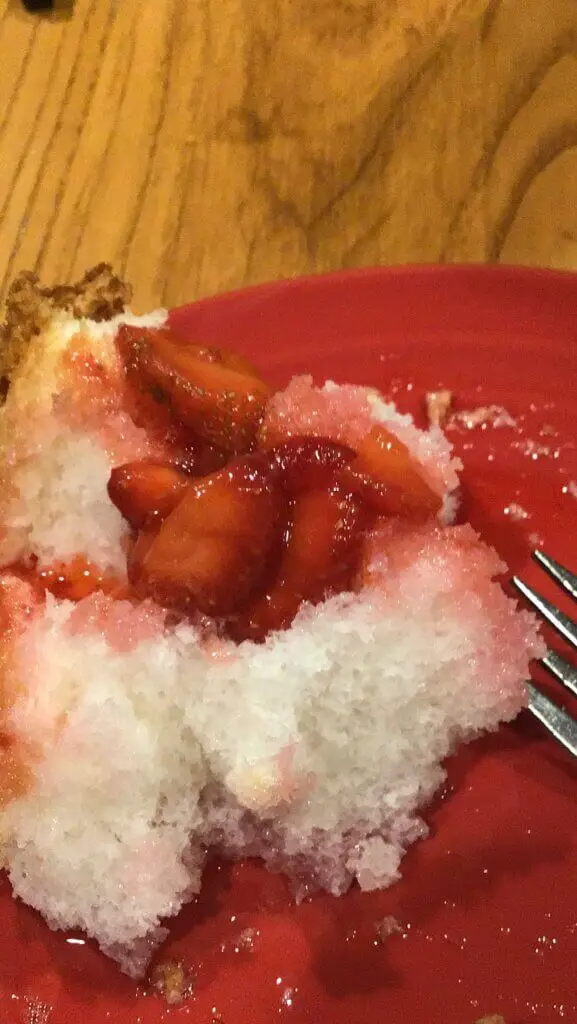 Heaven on Earth cake, as the name suggests, is one heavenly dessert that you should have once in your lifetime. Once you try it with family and friends, you might be asked to make it again and again.
It is a simple and quick cake recipe made with angel cake or pound cake, cheery filling, and pudding cream frosting. It is a perfect balance of sweet, tart, and creaminess in a single dessert. We love to make this dessert for any occasion and especially for the holidays to have a little spin-off from the traditional desserts. So why not try this satisfying dessert now? We have the complete recipe along with a few tips and tricks that will help you make this cake like a pro. Enjoy!
Tips and Tricks
Here are a few pro tips and tricks that will help make this dessert to perfection:
If you are making an angel cake from starch, then make sure to completely cool it before making this cake. It will help you cut the cake easily and will not melt the ingredients like pudding and cream.
Always use a serrated knife for cutting the cake into pieces; it will give you even cuts without extra crumbs.
Do not press the cake; otherwise, the cake will lose its fluffiness and become dense.
Make sure to refrigerate the pudding-cream mixture for at least an hour for all before assembling the cake for even layering.
Can I make this cake ahead?
Yes, of course, you can make this cake a day before the serving day. We highly recommend making this cake at least 12 hours before the serving time. Make sure to serve the cake before the mark of 18 hours; otherwise, it will start to become soggy. Honestly, you will not like the soggy cake in it.
Heaven on Earth Cake – The Recipe
Preparation Time: 20 minutes
Resting Time: 4 hours
Total Time: 4 hours 20 minutes
Servings: 8 to 10 servings
Ingredients:
1 Boxed and Pre-made Angel cake or Poundcake, cold
18-ounce can Cherry Filling
1 pack of instant vanilla pudding
1 1/3 cup Whole Milk
½ cup Heavy cream
½ cup Sour cream
3 ½ cup or 8-ounce Vanilla frosting or Cool Whip
Fresh pitted cherries, for garnish
Sliced Almonds for garnish
Preparation:
In a mixing bowl, combine the pudding mix, milk, heavy cream, frosting, and sour cream. Whisk until smooth and refrigerate it.
Cut 1-inch cubes of the cold angel cake and set them aside.
Divide the cherry layer into 2 half equal portions in separate bowls.
Now for assembly of the cake, take a cake dish or casserole dish of about 8 by 8 size.
Place the cake piece at the bottom of the dish in an even layer.
Spread out one portion of the Cherry filling over the cake layer.
Then layer the remaining cake again over the cherry filling.
Now layer the remaining half portion of the cherry filling as well over the cake.
Finally, top the cake with the cream pudding mixture evenly.
Now top the cake with pitted cherries and almonds if you like.
Refrigerate the cake for at least 4 to 8 hours to set.
Serve it cold and enjoy.