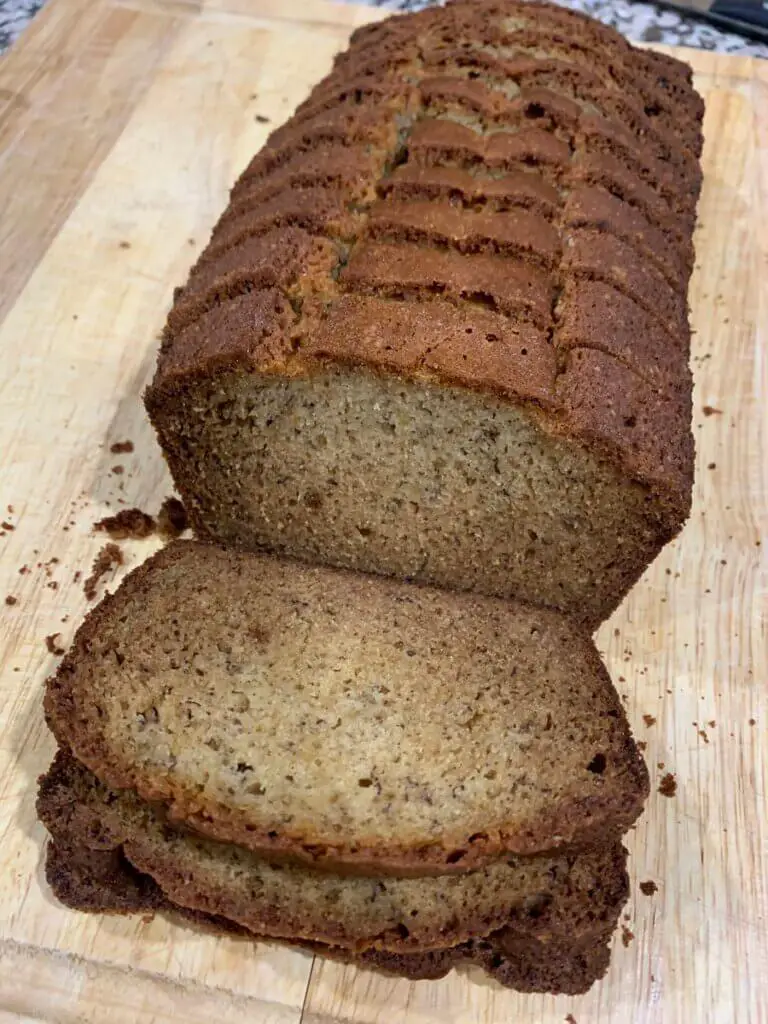 Hello and aloha, my cherished readers! Today, we'll voyage to the tropical paradise of Hawaii through our tastebuds, right from your home kitchen. Can you already taste the sweet and tangy flavors of Hawaiian Banana Bread? A recipe as rich and vibrant as a Hawaiian sunrise, with layers of taste and texture that will make your morning coffee a true delight.
This tropical treat has been part of my breakfast ritual ever since I visited the enchanting islands of Hawaii. The unique mix of ripe bananas, crushed pineapple, and a touch of coconut creates a taste explosion that is both unexpected and delightful. Memories of quaint roadside kiosks, where you could smell the aromatic banana bread before you saw it, will come flooding back with every bite you take.
Ready to pack your taste buds for this Hawaiian adventure? Let's gather our tropical ingredients:
Ingredients:
1 and a half cups of all-purpose flour
Half a cup of melted butter (1 stick)
2 large eggs
1 teaspoon of baking soda
Half a cup of granulated sugar
Half a cup of unsweetened shredded coconut, and some extra for a crispy, inviting topping
1 can (8 oz) of well-drained crushed pineapple
1 large ripe banana (approximately ⅔ cup when mashed)
Half a teaspoon of salt
INSTRUCTIONS:
Set the mood by preheating your oven to a cozy 350 degrees Fahrenheit. Coat a loaf pan generously with butter. You can opt for either a 9×5 inch for a wider, shorter loaf, or an 8×4 inch for a taller, denser loaf. The choice is yours!
In a large bowl, mash your ripe banana. The moment you do, the sweet fragrance fills the air, welcoming you to the taste adventure. Add the crushed pineapple, eggs, melted butter, and sugar into the bowl. Mix until smooth, ensuring each ingredient combines well with the others.
In a separate, medium-sized bowl, whisk the dry ingredients: flour, shredded coconut, baking soda, and salt.
Merge the wet and dry ingredients, stirring gently. We're not looking for a workout here. We're aiming for a moist, tender bread, not a chewy one!
Pour the perfectly blended batter into your prepared loaf pan. Just before sending it off to the oven, shower some extra shredded coconut on top. It'll crisp up in the heat and add a delightful crunch.
Time to bake! Put your loaf pan in the preheated oven and allow it to bake for around 55-65 minutes. How to know when it's done? A toothpick inserted into the middle should come out clean.
The hardest part: waiting. Let the bread rest in the pan for about 10 minutes after it comes out of the oven. Then remove it and allow it to cool down fully on a wire rack. Patience here pays off with a perfectly textured loaf.
NOTES:
Bananas: Use overripe bananas for more sweetness and easier mashing.
Pineapple Juice: Drain the canned pineapple but retain a little juice for added flavor.
Mixing: Be careful not to overmix your batter to keep the bread tender.
Doneness Test: Use the toothpick test, and also press the bread's center to see if it springs back.
Cooling: Let the bread cool completely before slicing to prevent crumbling.
Storage: Wrap cooled bread in plastic or store in an airtight container. It can be kept at room temperature for up to 4 days, or in the fridge for up to a week.