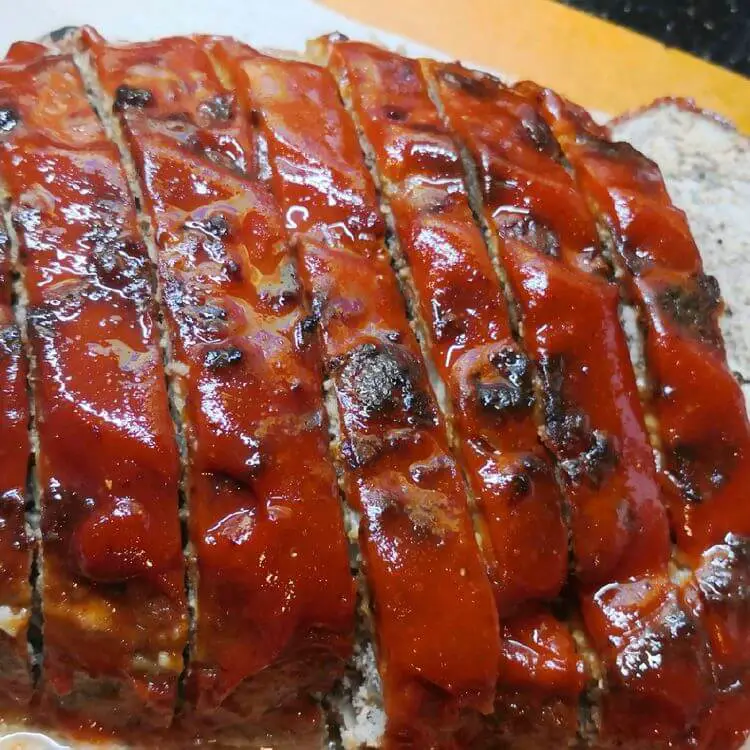 If there is a dish emblematic of Italian family cooking, the one of Sunday, a little nostalgic and comforting, it is the polpettone. The recipe was full of inventiveness, very good and cheap, the ingredients being similar to the polpettone but in an oversized version, baked in the oven, like a meatloaf. It's a bit of a soft roast with many good things in it, and it's usually also very appealing to children (from 1 year old).
I've already suggested a great lamb polpettone (which you enjoyed and which is perfect for Easter). Today I'm sailing in the more classic with beef, knowing that there are many families or short variants according to the inspiration of the moment of the cook or the cooker.
In general, the base is, of course, ground meat with stale bread soaked in milk (or water), then we add egg to bind and cheese (parmesan!) and all the herbs we want, Here I used the 'Italian' herb par excellence: parsley and then some nice little perfumed touches.
I also like it when it is coated with a cold cut (here, pancetta). It brings character, another texture and makes it more interesting. Another very Italian thing indeed, think of saltimbocca.
It's a simple dish that you can also prepare in advance and without the stress of cooking, unlike other types of roasts. It is tasty, moist and this version is one of the best I have ever made.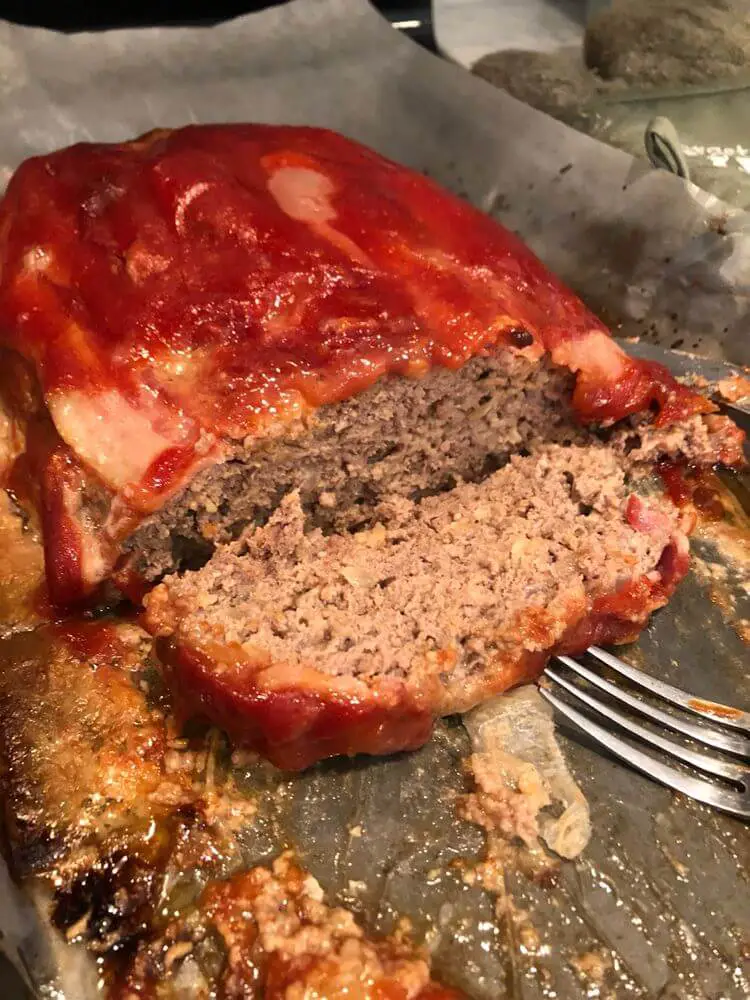 INGREDIENTS:
350 g ground beef fresh from the butcher or with 15% fat
120 g stale bread, it is better to use bread with not too much crust
50 g grated parmesan or pecorino cheese
20 leaves of flat parsley
1 whole egg
6 tablespoons of fresh whole milk
6 thin slices of pancetta or coppa or plain breast
2 tablespoons of diced sheep's cheese (optional)
1 clove garlic
1 untreated lemon peel
a pinch of nutmeg
1 pinch of pepper
INSTRUCTIONS:
Preheat the oven to 180°C. In the bowl of a blender, blend the bread with garlic and parsley. Could you put it in a bowl and pour the milk? Let it soften for about 10 minutes (or a little less). If the bread is too hard, it is better to soften it before blending it.
Add the meat, lemon zest, parmesan and nutmeg and mix. Add the egg and mix again to obtain a homogeneous paste.
Place a sheet of baking paper on a work surface and lay the slices of pancetta on top of each other lengthwise (the length is about 25 cm). With wet hands, take the meat and form a sausage of 20-25 cm long, of regular thickness and put it on the pancetta. While developing the link, you can set the cheese pieces inside.
Roll the pancetta around the sausage (it will not be covered entirely, it is normal) and wrap the baking paper around it.
Close, place on a mould or baking sheet, drizzle with olive oil and bake for about 35 minutes. Remove the paper and pour the juice over the meat, then put it in the oven at 200°C for another ten minutes or more: the pancetta should become darker and crispy, and the meat should cook through (if you have a thermometer, it should be around 80°C).
Let it rest a little or even cool down (otherwise, if it is too hot, the slices will be less regular, and the juices will be poorly distributed), then cut into pieces and serve.