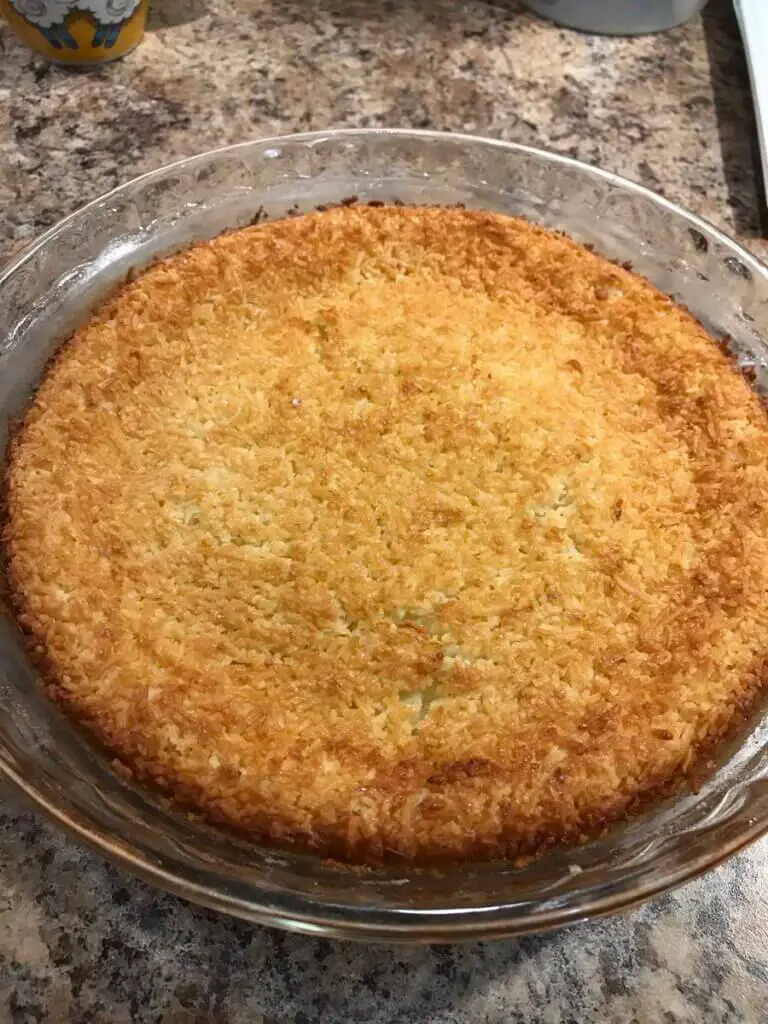 Crustless coconut pie is delicious, with a prominent tropical flavor. This dessert is easy to make. With simple ingredients, you can make this crustless pie.
Crust-less pies are super easy to make. That's because you don't need to make pastry and bake it first. So, you can use simple ingredients that are readily available in every kitchen pantry. You get the consistency and texture of a pie without any crust. Plus, crustless pies are quick to make. All you have to do is mix everything, pour the batter into the baking pan, and bake.
This crustless coconut pie is super easy to store. You can place the leftover pie in the refrigerator and enjoy it later. It is a good choice for tea parties, Sunday brunch, or when you just feel like baking and enjoying something sweet.
So, what are you waiting for? Let's get to this simple, quick, and tasteful pie recipe but first, let's get some things clear so you can get smooth results.
Tips to remember
Here are a few points you should note when making this crustless coconut pie:
• If you don't want to use coconut oil, you can use butter as well. Make sure the butter you are using is unsalted and at room temperature.
• You can replace coconut milk with dairy milk as well. Just make sure it is full fat.
• Light brown sugar gives it a beautiful color and a rich caramel-like flavor. You can use white granulated sugar as well.
• You can replace shredded coconut with coconut flakes as well.
• To get a nice caramelization on top of the coconut pie, sprinkle sugar.
Crustless Coconut Pie: The recipe
Preparation Time: 10 minutes
Cooking Time: 45 minutes
Total Time: 55 minutes
Servings: 4
Ingredients:
1/3 cup all-purpose flour
¾ cups shredded coconut
¾ cup light brown sugar
¾ cup full-fat coconut milk
¼ cup coconut oil, melted
2 large eggs
½ tsp baking powder
¾ tsp vanilla extract
Preparation:
In an electric mixer bowl, crack an egg and add light brown sugar.
Beat until the two ingredients are well combined.
Now add all-purpose flour in small batches while beating the ingredients together.
Pour coconut milk slowly as the electric beater is running.
But pour coconut oil, baking powder, vanilla extracts and mix well.
Stop the electric beater, and add shredded coconut. Using a spatula, gently fold it in so that everything is well combined.
Grease a baking pan with coconut oil.
Pour this mixture into the baking pan and gently tap it two to three times to get rid of any air bubbles. Sprinkle sugar on top.
Place this baking dish in a preheated oven at 350 degrees F for about 45 minutes or until the top gets a golden brown color.
Once done, take the pan out of the oven and let it reach room temperature.
Serve it with coconut cream or whipped cream.
Enjoy!