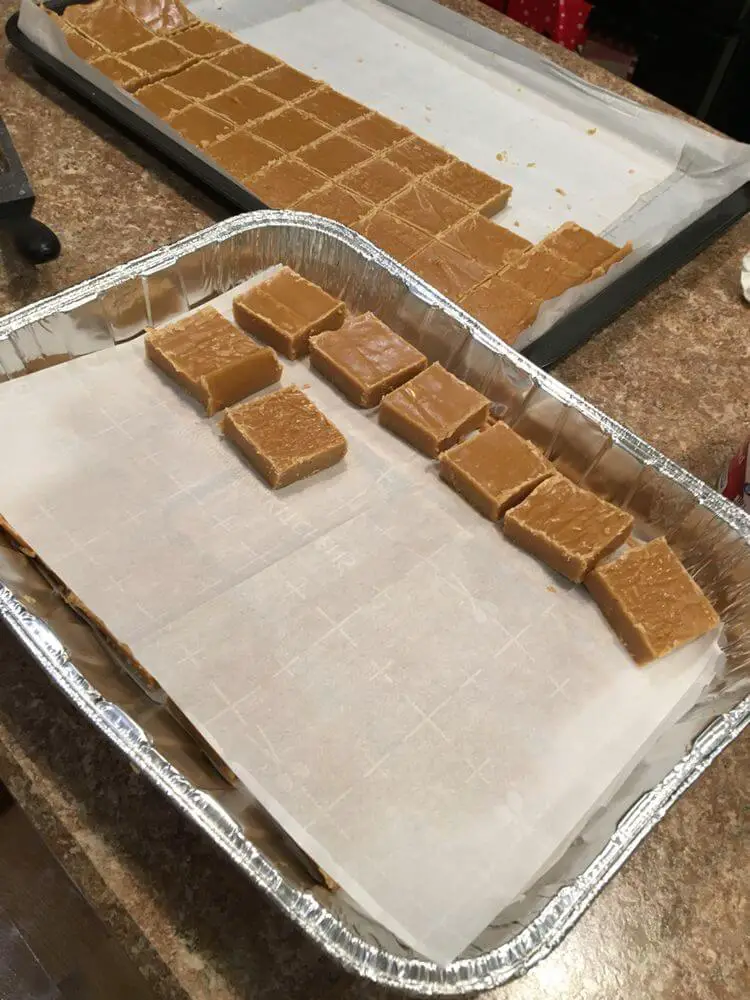 Life can get really busy and if you are like me, you have a hard time prioritizing and making time for the simple things in life like spending time with your loved ones or doing one of your non-work related hobbies. And one of my favorite hobbies is making desserts, it is very calming to me and I love making them.
I get a lot of questions about how to make peanut butter fudge and I decided to share my adventures with this fun dessert for the holidays. I am absolutely in love with this recipe! Fudge is my new favorite thing to make in the kitchen. I have made so many different kinds, but this creamy peanut butter fudge is my favorite by far.
So, what are you waiting for? Put your aprons on and start making the deslicious creamy peanut butter fudge with us.
Serving: 15
Prep Time: 5 minutes
Cooking Time: 5 minutes
Time for cooling: 1 hour
Total Required time: 1 hour and 10 minutes
Ingredients:
½ cup butter (unsalted)
5 ounces half & half (instead of regular milk)
2 cups light brown sugar
1 cup creamy peanut butter
3 cups powdered sugar
2 tsp vanilla extract
Instructions:
Take an 8×8 inch baking pan line it with parchment paper and set it aside.
Now take a large mixing bowl, add powdered sugar to it, and set it aside.
Melt butter in a medium-sized saucepan over medium heat. Then add milk and brown sugar. Bring it to boil. When the mixture is boiling, let it sit untouched for 1 ½ – 2 minutes.
Remove the saucepan from the heat and pour in vanilla extract and peanut butter until creamy and smooth.
Now pour this mixture into the bowl with powdered sugar. Use an electronic mixture to beat until completely smooth.
Pour this mixture into the pan and let it cool completely. Cut into cubes and serve.
Tips & Tricks
It is suggested to use crunchy peanut butter because all-natural peanut butter has a higher amount of oil which can cause the fudge to separate.
If you don't have parchment paper, you can grease your pan with cooking spray.
You can use confectioners sugar instead of granulated sugar for a creamier or smoother texture.
If half & half is not available, you can use whole milk.
Slice your fudge into squares or you can also use a cookie cutter to create interesting and fun shapes
How long will creamy Peanut Butter Fudge last?
The creamy peanut butter fudge created with this recipe will last for about 2 weeks if stored properly. The correct way to store creamy peanut butter fudge is to place it in an airtight container and in a cool dry place. In order to avoid moisture and humidity, the container should be tightly sealed.