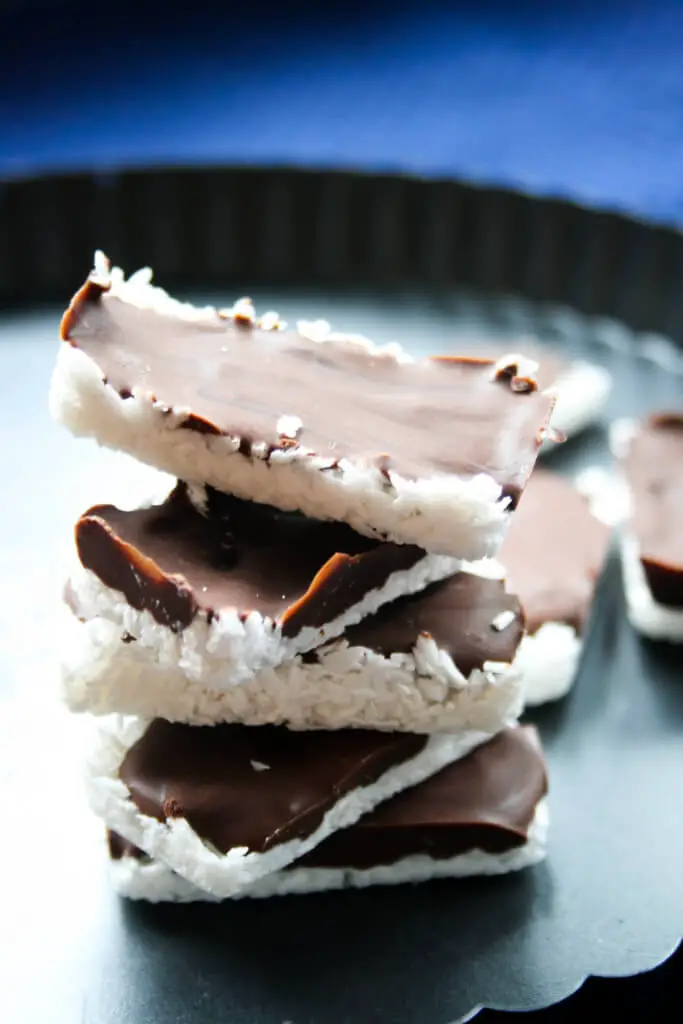 I like having a stash of chocolate treats that I keep all to myself, in case of emergency chocolate cravings. These little chocolate peanut butter coconut treats are stashed in my freezer, and I'm pretty sure nobody knows they're in there but me. I'd like to keep it that way because they're way too good to share. The best part is that I can feel good about eating them because they're low in sugar and are made with healthy coconut oil.
This isn't the first time I've mentioned this incredible healthy treat. I first talked about them almost two years ago in my post: Sweet and Healthy Snacks. I used a combination of recipes to create them. The coconut part is adapted from Chocolate Covered Katie's No-Bake Coconut Crack Bars, and the chocolate part is based on Primal Fudge by Practical Paleo.
I used Epicure Perfect Petites mold to make them, but if you don't have one, they taste just as great if you make them in a square baking dish and cut them into small bars.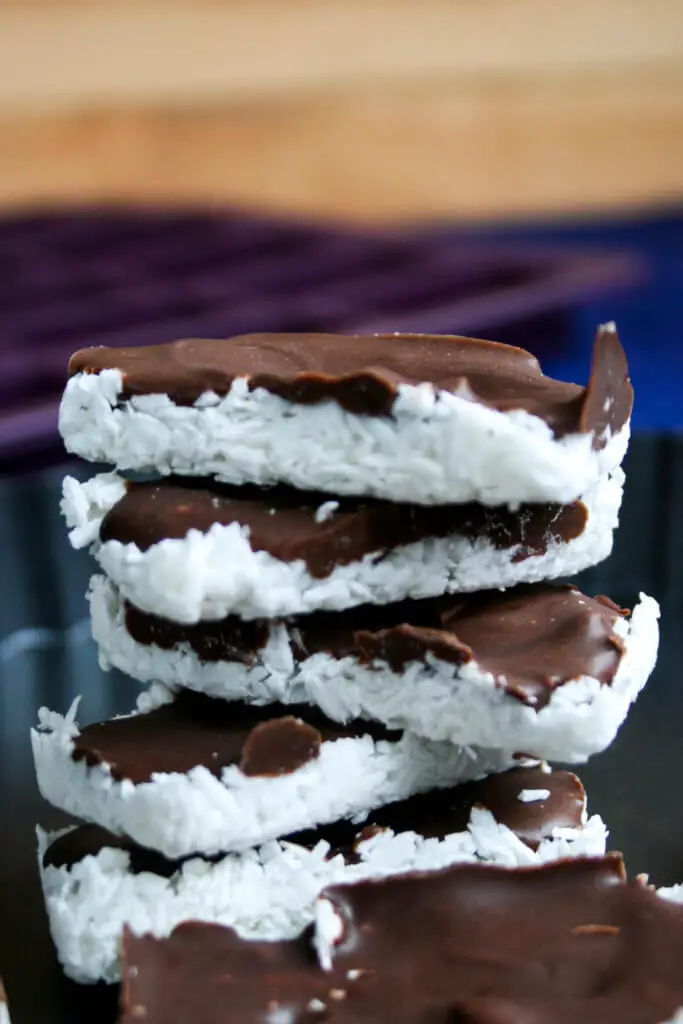 Ingredients:
Coconut layer:
1 cup unsweetened shredded coconut
1/4 cup maple syrup (or 1/4 cup water and 1/4 tsp liquid stevia)
2 tbsp. coconut oil
1/2 tsp vanilla extract
Chocolate layer:
1/4 cup coconut oil, melted
1/4 cup cocoa powder
1/4 cup smooth peanut butter
1/8 tsp liquid stevia (or 1/8 cup maple syrup)
Instructions:
In a bowl or food processor, combine coconut, maple syrup (or water and stevia), coconut oil and vanilla.
Press it down evenly into a small container (around 7 x 5″). Or use an Epicure Perfect Petites mold, placing about 1/2 tbsp. into each mold.
Place it in the freezer while you prepare the chocolate layer.
Add all the ingredients for the chocolate layer into another bowl, and mix until smooth.
Spread the chocolate mixture over the coconut layer, then return to the freezer until hardened (at least 15 minutes).
If using a baking dish, cut into bars after 15 minutes in the freezer.
Transfer the bars into a freezer-safe container and store them in the freezer. You can also store them in the refrigerator if you want them to be a little softer.