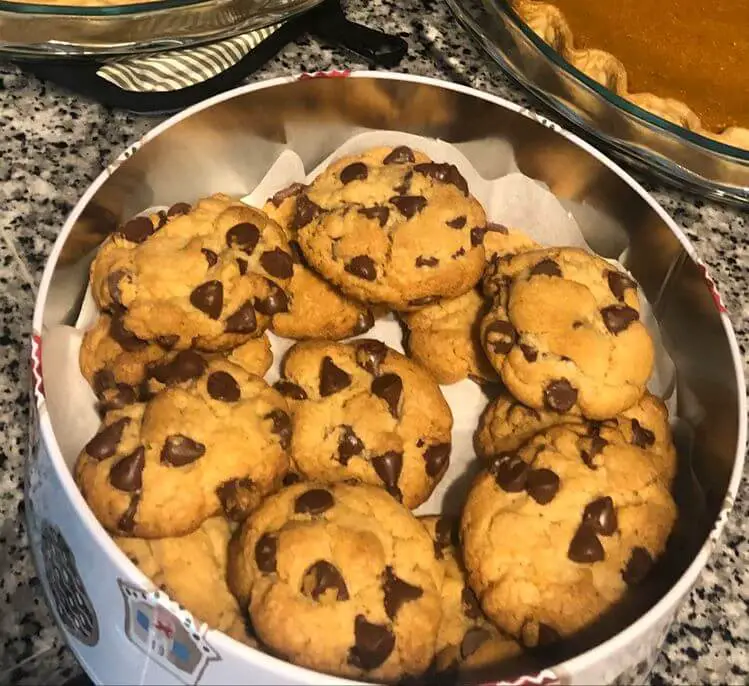 Chocolate chip cookies are a classic that almost everyone loves. There are many recipes, but this one is particularly delicious; the best part is that it's quick and easy to make, so you don't need to be an expert chef or cook to get great results. These cookies are perfect for any occasion or to treat yourself to a delightful and crunchy treat from time to time.
Chocolate is not only delicious, but it is also very healthy especially the darkest and purest chocolate. One of the reasons is its high amount of antioxidants, which are responsible for reducing the levels of bad cholesterol in the blood and strengthening cardiovascular health. Likewise, chocolate consumption reduces stress and significantly improves good mood.
Ingredients:
100 grams of sugar
50 grams of cocoa powder
250 grams of salted butter
100 grams of brown sugar
10 grams of yeast
3 eggs
1 teaspoon ground cinnamon
4 grams of salt
300 grams of flour
Milk chocolate cut into small pieces
Directions:
Place the 100 grams of white sugar and the 100 grams of brown sugar together with the butter chopped into small pieces in the mixer bowl. Stir well until ingredients are well integrated.
Add the eggs, one by one. Wait until each one is integrated before adding the next one.
Add the flour, baking powder, salt, teaspoon cinnamon, and cocoa powder to the previous mixture. Continue mixing until a homogeneous dough is obtained.
Then divide the dough into four equal parts. Each part should be approximately five centimeters thick. Wrap them in plastic wrap and put them in the refrigerator to chill for at least 30 minutes.
Once the time has elapsed, cut the dough and place each cookie on a baking sheet and baking paper. On top of the cookies, place a square of chopped chocolate.
Place in a 170 degree preheated oven and cook in a preheated oven for 12 minutes. Finally, take them out and place them on a wire rack to not get wet. Let them cool before eating them.
As you have seen, these chocolate cookies are effortless to make. The only thing required is to wait a little while for the dough to cool in the refrigerator, but otherwise, it is a quick and straightforward recipe.