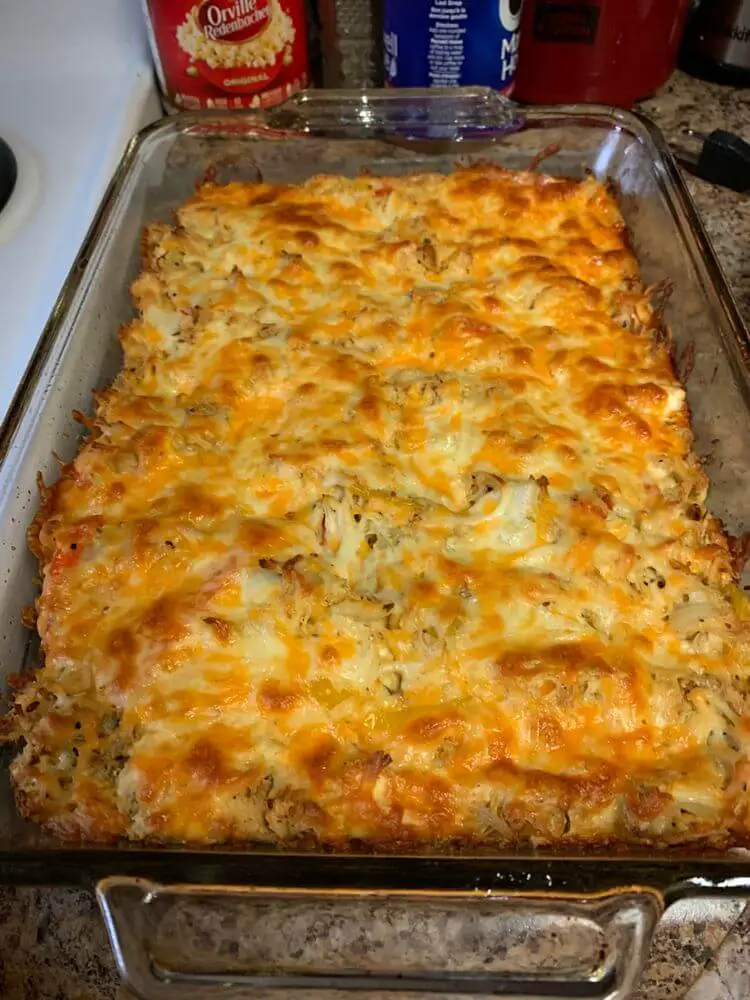 Not all of us are vegetarians. Many of us love to have chicken in every next dish. Fajita flavoured pizza became an attraction to food lovers for a long time and now the casserole grabbed the attention. It's light on the stomach and offers great pleasure to the taste buds. It takes 20 min in preparation and 1 hr 10 min in cooking. This is the main course dish for the dinner menu and is an American-Mexican cuisine.
The idea was to deliver a most convenient approach to cooking a traditional Chicken Fajita Casserole that is packed in with the goodness of peppers, onions, capsicum and chicken. Now, you do not need to crack your head thinking about how to cook this dish. Just follow the instructions and you will make something close to the exact copy of the recipe.
Prep Time: 10 mins
Cook Time: 25 mins
Total Time: 35 mins
Ingredients:
10 (2 pounds) Boneless Skinless Chicken Thighs
1 Red pepper
1 Onion
8 oz of Cream cheese softened
8 oz of heddar cheese
1.5 tbsp of Fajita Seasoning
Salt
Pepper
Directions:
Preheat the oven to 350 degrees Fahrenheit.
Take out the serving dish and put in the chicken. Cover the dish with foil and bake it.
Bake for thirty minutes at 160 degrees Fahrenheit.
Take it out from the oven and cool it. Now either chop it or shred it into bite-sized pieces. Drain out all the cooking liquid from the dish.
On the other hand, take a frying pan and put it on the stove with medium flame. Spray some cooking spray and put in pepper and onion. Cook them until they turn translucent and golden.
Take a large size bowl and add cream cheese, half cheddar cheese and fajita seasoning. Mix all three well. Now add in chicken and cooked onion and pepper. Add this mixture to the casserole dish. Sprinkle the leftover cheddar cheese.
Put it in the oven and bake at 350 degrees Fahrenheit for half an hour. It will become hot and bubbly.
Take out the dish and serve.
Nutritional Value
Per serving it yields 393.5 kcal of calories,
4.5 grams of carbs,
36.4 grams of protein,
25 grams of fat,
Can chicken breasts be used instead of boneless chicken?
You can add chicken breasts to the recipe. For this, first, bake the onion and peppers, then add raw chicken breasts.
What serving options should be preferred for this recipe?
Sour cream and green salad are preferred servings. If you want to add tortillas, you can. Fajita salad along with lettuce is also a healthy choice. If you prefer any other better flavour, then try. Serving options are up to you.
Chicken Fajita Casserole Recipe is one of the most popular recipes among all the fajita recipes. I am sure when you hear or read the word Fajita, it always reminds you of a delicious Mexican dish. Fajitas are favourite for their juicy, tender, and mouthwatering flavour. Try it and comment about why you love Fajita flavour.