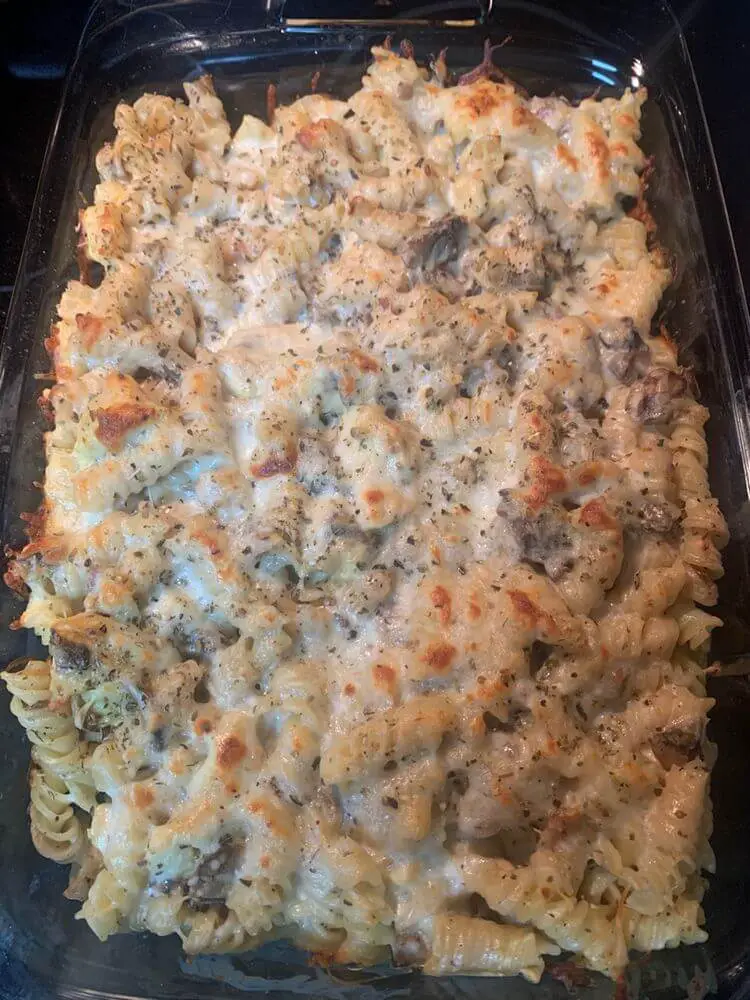 This pasta dish with chicken in Alfredo sauce has a high-fat content containing cream and butter. The Alfredo sauce initially did not contain liquid cream, but some variants add it, even though it may bother the most purist Italians. Stay at Jevico.com and discover the steps to learn how to cook this spaghetti in Alfredo sauce.
Ingredients:
1 can (354 mL) evaporated milk
454 g (1 lb) uncooked penne (4 cups)
375 mL (1 1/2 cups) frozen peas
500 mL (2 cups) chopped or shredded roast chicken
1 jar (450 g [15 oz]) Alfredo pasta sauce
250 mL (1 cup) grated Parmesan cheese
preparations:
In a 4.7 L (5 quarts) non-stick casserole, bring evaporated milk, 1 L (4 cups) hot water and pasta to a boil over high heat. Reduce heat to medium-high, cook for 7 minutes, stirring frequently, do not drain.
Reduce heat to medium. Stir in peas, chicken and Alfredo sauce. Cook for 3 to 5 minutes longer, stirring frequently.
Remove from heat; stir in cheese.
Tips
Are we tired of chicken? Replace it with chopped ham or cooked shrimp for a delicious variation.
A 150 g (5 oz) bag of baby spinach is an excellent substitute for peas. Toss with cheese. Keep stirring until the heat of the pasta softens the greens.