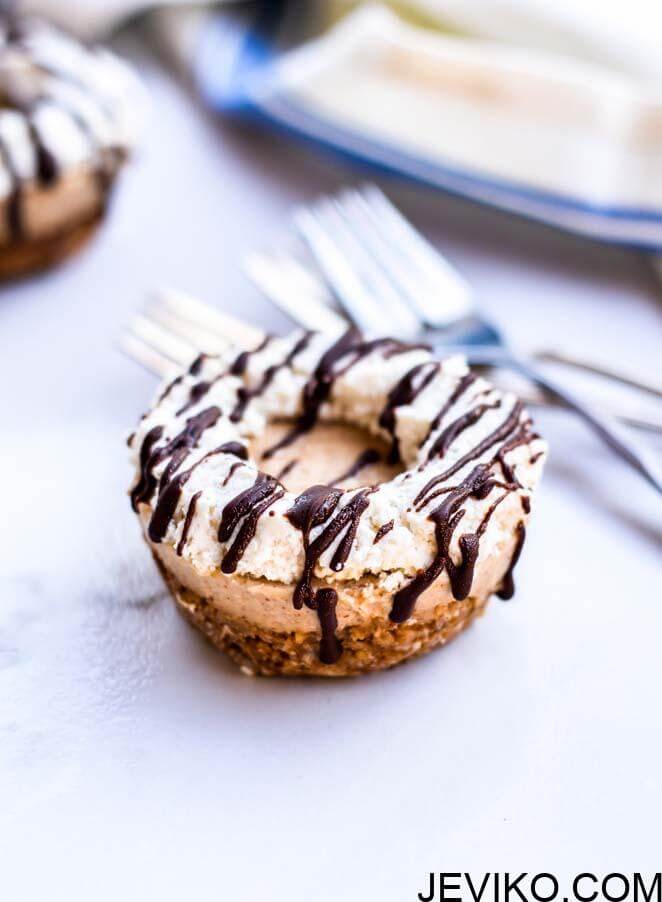 Is it a doughnut? A cupcake? A Pie? Who cares?! It's delicious and healthy, that's what I know! Your Valentines Day is not complete without these perfect and decadent holiday treats! What better excuse to spend the afternoon in the kitchen making beautiful Almond Butter Cream Pies than to share them with someone you love!
Biting into a creamy layer of whipped cream, then a layer of almond butter pie, and finishing off with a slight crunch and rich flavored crust is the best way to start and end your day!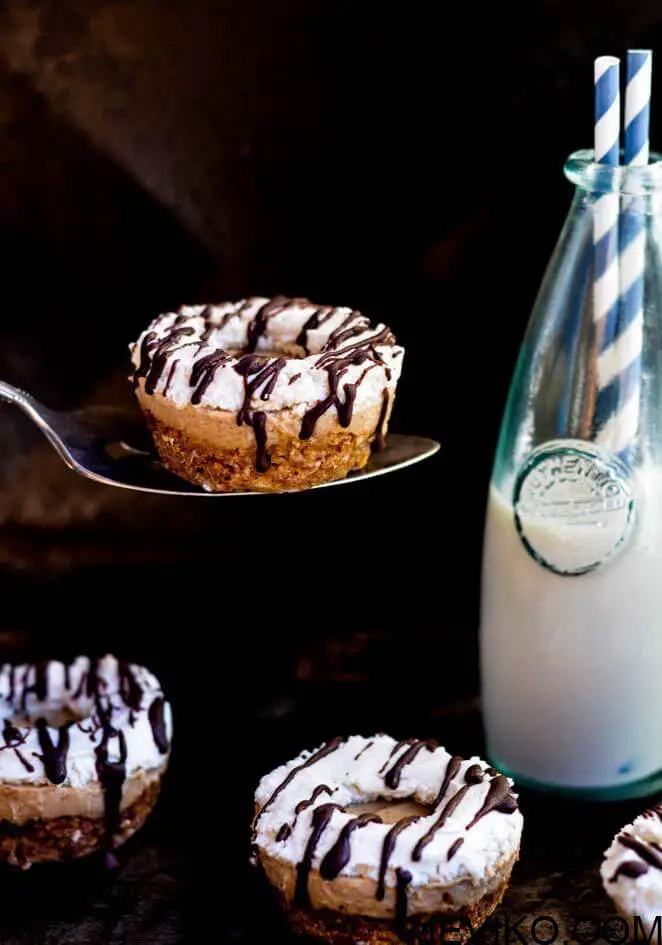 I can't believe how fast this year is flying by! Does anybody else feel like it's spring and time to gear up for sunnier weather? This year sure beats the chickenpox and fevers of last year though, so I can't complain! Yes, I would rather be in the kitchen making these pies than laying in bed! I know, shocking!
Well, happy Valentine's week friends and be sure to drop a comment below and let me know if you loved these almond butter pies as much as I do!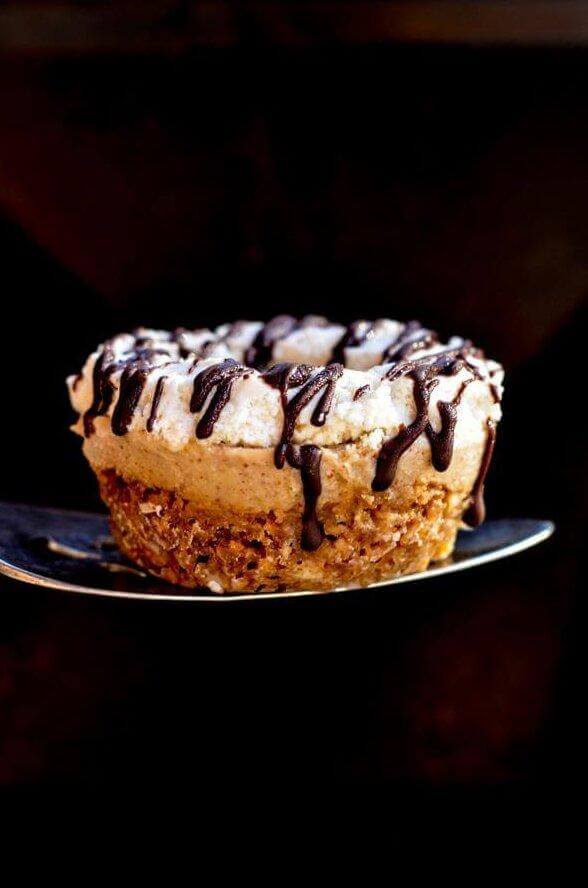 For this recipe, you will need one can of full-fat coconut milk that has been refrigerated, unless the cream part of the coconut milk is already solid, then your good to go!
Ingredients
FOR THE CRUST: 1/4 cup coconut shreds:
1/4 cup coconut sugar
1/4 cup almond flour
2 teaspoons coconut oil
1 teaspoon vanilla
1 teaspoon water
1/4 teaspoon salt
FOR THE ALMOND CREAM PIE LAYER: 1 cup full-fat canned coconut milk:
1/4 cup almond butter
3 tablespoons maple syrup
2 tablespoons cocoa butter (melted)
1 egg
1 teaspoon vanilla
1/2 teaspoon gelatin
1/4 teaspoon salt
FOR THE WHIPPED CREAM: 1 can of full-fat coconut milk (refrigerated overnight):
2 tablespoons maple syrup
FOR THE CHOCOLATE DRIZZLE: 3 tablespoons chocolate chips
1 teaspoon coconut oil
Method
Preheat the oven to 350 degrees and line a standard muffin tin with parchment strips or cupcake liners.
Combine all the ingredients for the crust and whisk until everything is equally mixed.
Press about 1/3 inch of crust into the bottom of each muffin tin and bake at 350 degrees for 10 minutes.
Once the crusts are cooked, allow them to cool before filling.
For the almond cream pie filling, whisk all the ingredients (except the gelatin) together in a medium-size saucepan.
Heat the mixture on medium heat on the stove for about 5 minutes until it's boiling and whisk continually until it thickens.
Pour 1/3 cup of filling over each crust and place in the freezer for about 40 minutes to chill.
Open the can of full-fat coconut milk and scoop off the top layer of cream that has thickened by being chilled in the fridge. Whisk the coconut milk and maple syrup together in a small mixing bowl until smooth.
Remove the pies from the freezer once chilled and the filling has solidified. Pipe a layer of whipped cream over the filling layer.
Melt the chocolate and coconut oil in a double boiler and stir until smooth.
Drizzle the chocolate sauce over the pies before serving and enjoy!