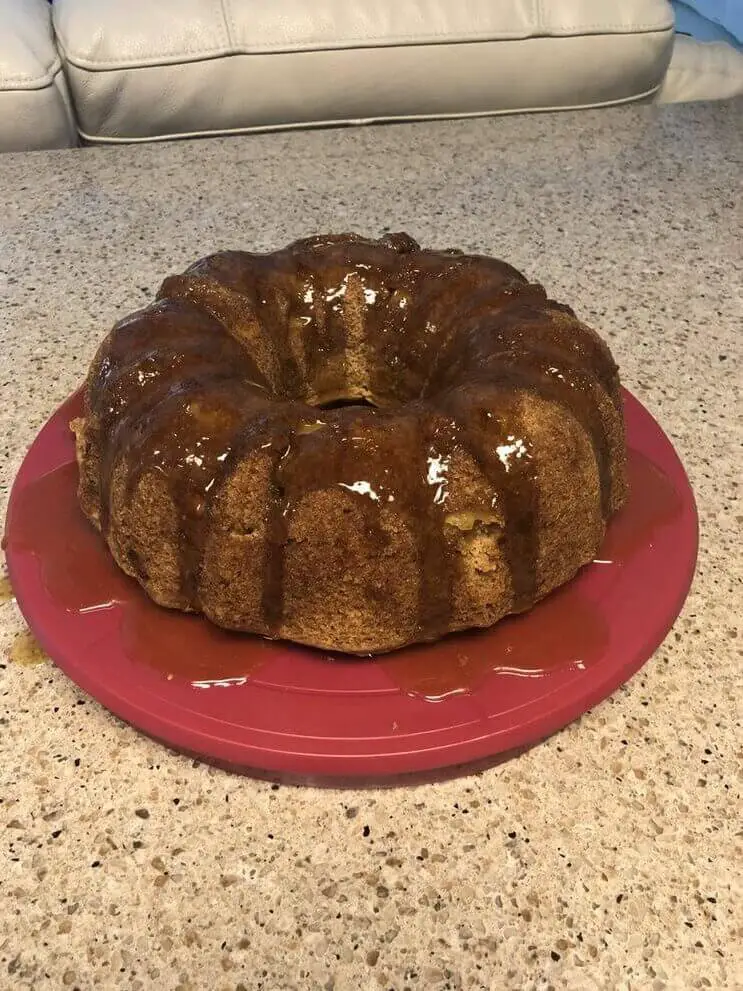 Discover the recipe for Apple Cake, a tasty recipe that promises to be a big hit for a picnic, birthday party or as a simple dessert at the end of a meal.
Ingredients:
120 g sugar (you can use brown sugar, the taste will be a little tastier)
1 packet of vanilla sugar
3 eggs
1/2 box of baking powder
125 g of flour
120 g butter
3 to 4 apples
PREPARATION:
Preheat the oven to 160°. (thermostat 5-6)
2Peel the apples and cut them into thin slices (or more convenient and faster: grate them in a food processor!)
3Combine the eggs and sugar and mix in the yeast and flour.
4Soften the butter (in the microwave, for a few seconds if necessary) and mix all the ingredients with the apples.
To finish
Butter a pan and place the mixture in the pan. FINISH!