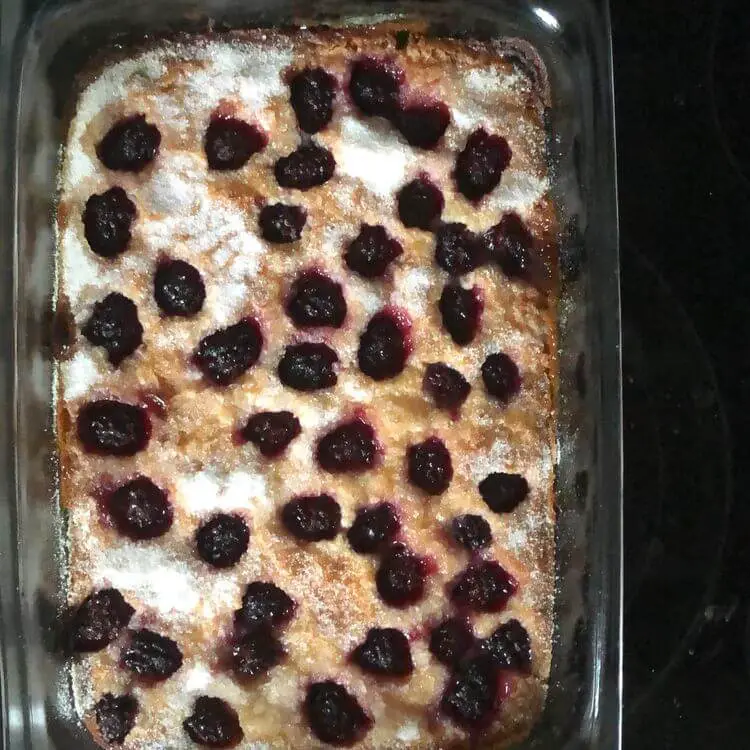 Blackberry cobbler is a delicious way of enjoying blackberries. Made with blackberries and a crumbly crust on top, this cobbler recipe is super quick and convenient.
Cobblers are popular and in-demand all around the year. There are so many different ways you can enjoy a cobbler. It is a great way to incorporate fresh fruits into desserts. A cobbler is very satisfying. You get the crispy top, rich and sweet syrupy bottom. A cobbler is super easy to make. You can enjoy it with ice cream on a hot sunny day or with a cup of coffee on a cold winter day. A cobbler is a perfect way to cheer you up.
How to store blackberry cobbler?
The leftover blackberry cobbler stores best in the refrigerator. Simply put it in an airtight container and refrigerate. It will last for up to 5 days in the refrigerator. Simply reheat it in the microwave or oven and enjoy.
Most people think they can freeze leftover blackberry cobbler. Honestly, I won't recommend that. That's because freezing it will alter its texture, and the cobbler will end up being soggy and will be unacceptable to eat. Since it is very easy to make, I recommend you make it fresh every time and skip freezing it.
Blackberry Cobbler: The recipe
Preparation Time: 10 minutes
Cooking Time: 45 minutes
Total Time: 55 minutes
Servings: 4
Ingredients:
For the base:
1 ½ cup fresh blackberries
½ cup granulated sugar
1 ½ tbsp cornstarch
¼ cup water
For the topping:
¾ cups all-purpose flour
½ Tbsp granulated sugar
¾ tsp baking powder
¼ cup butter, cubed
¼ cup cold buttermilk
¼ tsp cinnamon
A pinch salt
Preparation:
Wash the blackberries and let them dry a bit.
Place them in a saucepan. Add granulated sugar.
Place the saucepan over medium heat. Stir occasionally until the sugar dissolves, and the mixture starts to boil.
In a separate bowl, pour water and add cornflour. Mix well.
Once the sugar and blackberry mixture starts to boil, take it off the heat and pour the cornstarch slurry in it. Mix well and place it back on low heat. Cook for about 3 minutes or until the mixture starts to thicken up. Remove it from the heat and pour it into the baking pan. Set it aside to reach room temperature.
Add all-purpose flour, baking powder, sugar, cinnamon, and salt in a bowl. Give it a quick whisk.
Now add the diced butter, and using a form, start mashing it until everything is well combined and you get a crumbly mixture.
Pour buttermilk and mix well.
Place this crumble mixture over the blackberries in an even layer.
Place the baking pan in a preheated oven at 350 degrees F for about 35 minutes or until the top gets a golden brown color and starts to bubble.
Once done, take it out of the oven and let it cool down.
Serve with your favorite ice cream. Enjoy.